If you're looking for a career, not just a job, then you've come to the right place! Honor Credit Union has a team of outgoing, friendly and highly experienced individuals that pride themselves on excellent member service. At Honor Credit Union, you will be rewarded for your talent and be encouraged to take pride and ownership of your career. Remember, we're member-owned, so you really do work for the people you serve.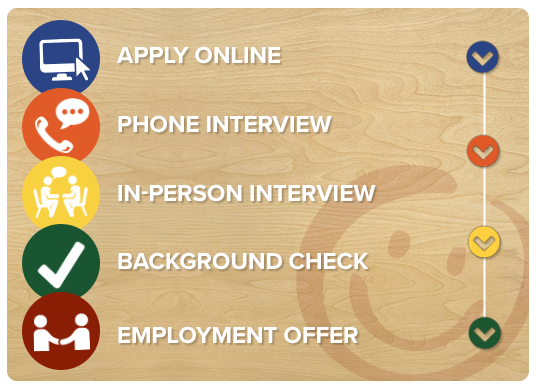 You have taken the first step in the right direction to jumpstart your career and Come Be Part of It! Now all you need to do is apply online which consists of a few questions and uploading your Resume – Simple Experience!
Once you have applied you will receive a thank you letter and that is where our work starts behind the scenes. Our Talent Acquisition Team along with our Hiring Managers will review your information and start to match all of your skills, education and experience with our job requirements and expectations. 
If we determine you are a match, you will be guided through our flexible hiring process – this may vary depending on the position you have applied for. It will be a true partnership from beginning to end and once that fit is determined a job offer will be extended, contingent on a successful completion of a background and credit check.
Take a look at the career opportunities we currently have available and click one to apply. You can also submit your resume for consideration for future openings.
Internship & Seasonal Opportunities
Honor is a great place for up-and-coming professionals to experience what it's like to be a part of a successful and growing organization, and work alongside experts who are ready to pass along their knowledge to the next generation. Internships and seasonal opportunities are open to candidates ages 17 and over who are pursuing a degree in a related field.
If there are no current internship/seasonal positions open, submit your Resume under our general candidate pool (Link below our current openings) and make sure to select "yes" to whether or not this Resume is intended for a seasonal/internship opportunity.
In the comments section of the application process, please specify which departments you are wishing to pursue (i.e. Marketing, Accounting, Operations, IT, etc.)