Freedom At Your Fingertips
Vehicles are a source of freedom that have deep roots in the state of Michigan. We want to help you achieve that freedom by offering you a variety of recreational vehicle and auto loans. Whether you're looking to cruise around the lake, take the whole family on a RV road trip, or just get from point A to point B, we can get you there with flexible terms and competitive rates.
Competitive Rates As Low As 3.29% APR*
Fast Online
Pre-Approval Process
Flexible Loan Terms
Up To 96 Months
Pay Faster With No Pre-Payment Penalties
We don't want there to be any surprises when you're ready to purchase a new or used vehicle. We offer competitive low rates on all of our loans. Our calculators will help you determine just how much car or truck you can afford. Once you enter a few details you can see what your monthly payment might be, or how much you save by increasing your monthly payment. 
Autos, Light Trucks & Road Cycles

Effective Date: Sep 26, 2020

Term
rates as low as*
Up to 48 months
3.29%
49 - 60 months
3.49%
61 - 75 months
3.99%
76 - 84 months
5.19%
85 - 96 months
6.14%
Payment Example: $20,000 at 3.49% APR for 60 months equals $335.37.

*61-75 month financing requires a minimum loan amount of $10,000.00. 76-84 month financing requires a minimum loan amount of $20,000. 85 - 96 month financing requires a minimum loan amount of $30,000.00.
Use this calculator to determine your monthly loan payment, or get an estimate of your total purchase price.
Use this calculator to determine how much interest you could save by increasing your monthly payment.
Save time when you're shopping by going straight to one of our dealership partners. Your loan will be serviced and accessible through Honor Credit Union, but you can start and finish the application process at the dealership. Enter a zip code below to find one of our dealership partners near you!
We know you're working hard to buy your first vehicle. If you have limited credit, or if you don't have a cosigner, don't panic because Honor Credit Union has a First-Time Car Buyer Program to help give you the opportunity of owning a vehicle of your own. We will work to get you both a manageable loan term and competitive low rate. Proof of income is required on all loans* Plus, you'll start establishing your credit history for future purchases.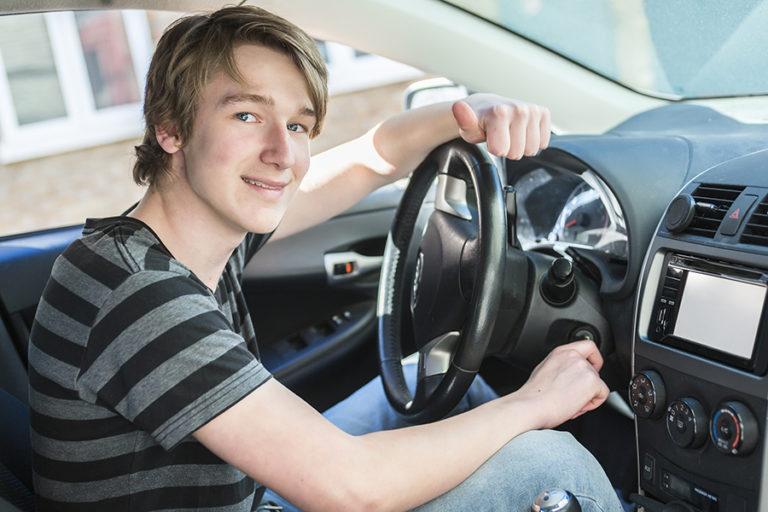 We want to work side-by-side with you on this. Stop by one of our member centers or give us a call at 800.442.2800 and let us know you're interested in our First-Time Car Buyer Program.* We'll work with you to see how much you can afford and get you pre-approved, so you can get behind the wheel of your first vehicle as soon as possible!
*For complete program specifications, please contact 800.442.2800 or stop into any Honor member center. Certain restrictions apply. Subject to credit approval. Insured By NCUA. 
At Honor, we want our members to make the most sound, knowledge and cost-effective car-buying decisions each and every time. That's why Honor Credit Union has partnered with CarQuotes.com to offer our members exclusive Know Before You Go pricing on new and used vehicles. Be sure to utilize the free tools below to get a low, upfront price before heading to the dealer! 
We know that life take can take unexpected turns you just can't budget for, from employment changes to medical emergencies. We want to be by your side throughout your journey, good or bad, so we have several payment assistance options to help you when times get tough.
Holiday shopping, unexpected life events, and other personal situations can leave your account balance a little short when it's time to make a loan payment. Our Skip-A-Pay program helps you navigate those times.
Our financial wellness partner at GreenPath Financial will work with you on-on-one to evaluate your situation, put a budget in place, establish a payment plan, and help you get back to achieving your financial goals!
When you have a loan with Honor Credit Union, not only are you receiving excellent member service and a great rate, but also the peace of mind that comes with our loan protection options.