Preventing Fraud Is Our Priority
If you have a credit or debit card with Honor Credit Union, you are automatically enrolled in our free card protection program. Rest assured, we'll be working hard to make sure we catch potential fraud from happening on your card. Our intention is to deliver fraud alerts directly to you as quickly as possible to identify fraud and stop it before it happens. You could be notified as quickly as 30 seconds after a suspicious transaction takes place.
To help protect your money, when fraudulent activity is suspected on an account, no matter if it's your credit card or debit card, your transaction may be declined (although some lower risk transactions might go through).
Text Message – You'll receive free text alerts 24/7 anytime possible fraud is identified. If you recognize the transaction and authorize it reply "YES", otherwise reply "NO."*
Voice Message – When your primary contact number is a landline, you'll receive voice call alerts between 9 AM and 9 PM in your time zone. You'll be prompted to answer questions during the call to confirm the transaction or you will be transferred to a representative if the transaction was not recognized.


Mailed Letter – If we cannot reach you after several attempts, a letter will be sent to the mailing address on file explaining why your card was blocked. 
* SMS/Text is free to members with mobile service through Verizon, AT&T, or Sprint. Other usage costs may apply based on your mobile carrier.
* SMS/Text is free to members with mobile service through Verizon, AT&T, or Sprint. Other usage costs may apply based on your mobile carrier.
Honor Credit Union and MasterCard are committed to identity protection and fraud detection to keep your personal information safe. Honor MasterCard holders can sign up for free services such as theft alerts, emergency card replacement, and resolving issues associated with identity theft and fraud.
The newest feature on the Honor mobile app lets you manage your debit card from the palm of your hand. You can turn a card off/on, receive card activity notifications or report a card lost or stolen. This feature also gives you quick access to view recent activity on the card to help you detect fraud.
Manage My Cards – From the main bottom toolbar, select "More" and "Manage My Cards."
Set Your Preferences – Here you will find a list of all your active debit or credit cards and you can set your personal preferences as to what notifications you would like to receive.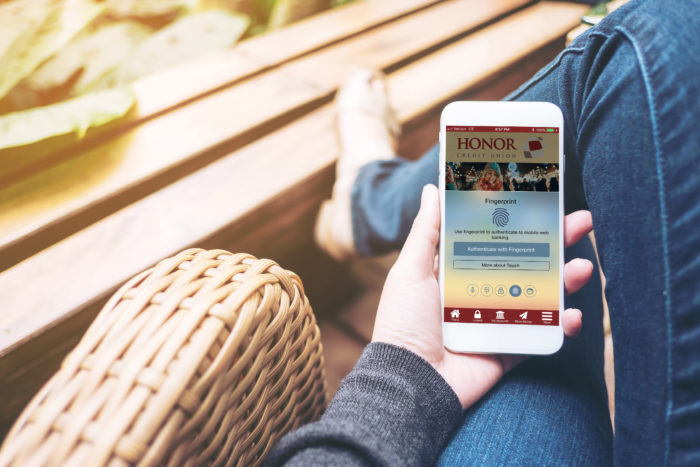 CU*Talk
Voice Banking: 866.267.4348
MasterCard Debit & Credit Cards
General Card Support (including lost or stolen cards): 800.442.2800
Out of the Country Emergency Numbers*
* Collect calls are accepted
If you're planning an international trip, keep us informed by stopping by a member center or giving our Virtual Member Center a call at 800.442.2800 to let us know to expect transactions from your desired destination.
Beware of blocked and sanctioned countries. For a current list of these countries check out the Office of Foreign Asset Control (OFAC) of the US Department of Treasury's list. If the country you are visiting is on this list, ALL card activity will be blocked per the requirement from OFAC. On occasion, Honor Credit Union may block countries in addition to those listed on the OFAC list, but should there be additional countries, they would be listed here.