Career Takeoff: Kaylee's Journey From Intern To Financial Analyst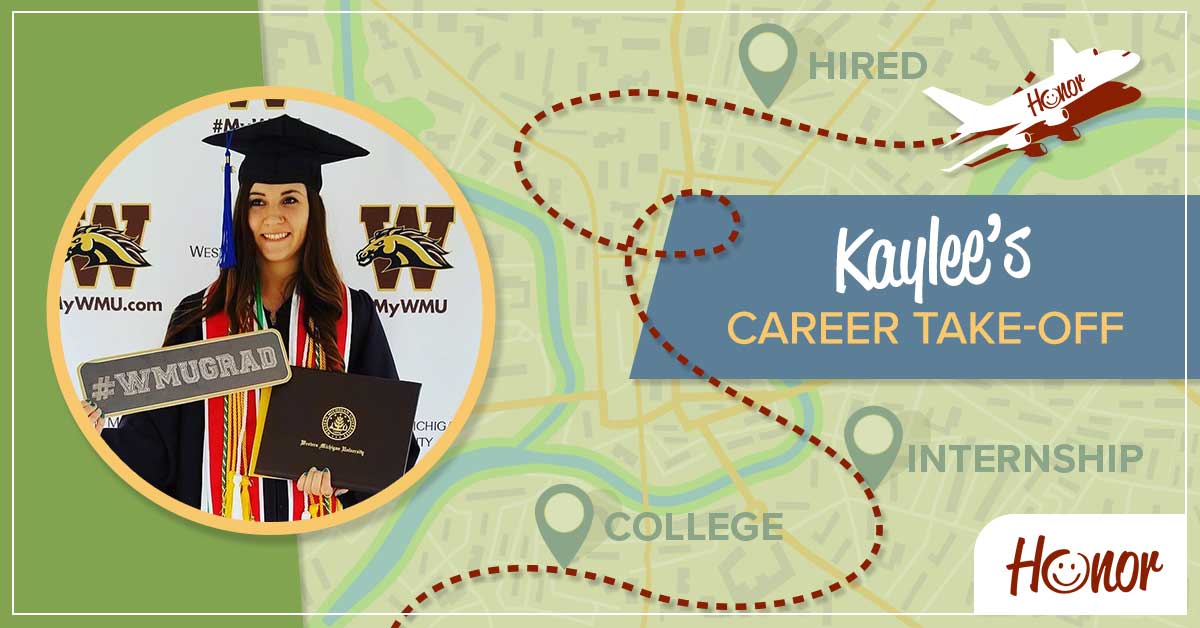 Note: This is part of a series featuring Honor Team Members who started as interns.
By Kaylee Ronn | Honor CU
In December of 2016, I joined team Honor as an intern within the "Becoming Part of It" program. My internship began during a time when I was still unsure what career path I wanted to take as I was just halfway through my Sophomore year at Western Michigan University (WMU). Backpedal to a few months earlier; I originally wanted to work in the field of Public Relations, but shortly realized public speaking was not for me, and that I seemed to gravitate towards math-related courses.
When my internship at Honor began, I was primarily working with the Accounting Team in the Finance and Accounting Department. A majority of what I was learning to do, went hand in hand with my accounting courses at WMU. Within the next year, I moved up in my role from a seasonal intern to a part-time Finance Clerk.
This opportunity from Honor had a major impact on helping me decide what I wanted to be. Honor made sure to challenge me where I needed it and expanded my ability to work not only with the Accounting team, but also the Finance team. I was able to explore different possibilities for an Accounting or Finance professional. 
This exploration assisted me in realizing that I enjoyed Finance and that I wanted to pursue a career in Financial Analytics after college. I let the Honor team know what career path I was interested in, and they assigned me to projects that would grow me professionally, emotionally, and develop me intellectually in the direction that I was passionate about.
During my Senior Year at Western, I considered the possibility of continuing a professional career with Honor upon graduation. I wanted to continue working with Honor as I not only enjoyed the industry I had been working in for the past few years, but that I also felt empowered to enter an industry and remain with a company that my late grandfather and late mother had worked with throughout their lifetimes. 
Honor's four core values of Integrity, respect, fairness, and truth – align with values that I follow in my regular day to day life. Lastly, Growth is something I value intensely. With all the growth that I experienced at Honor before graduation, I knew that this would continue after graduation as well.
Looking back at the past three and a half years since I first on-boarded with Honor, I truly have come a long way. I have gained tremendous knowledge about the financial industry, myself, and professional development. I appreciate the opportunities and experiences that I have had as Honor has helped me realize what I wanted to do and who I wanted to be. 
Come Be Part Of It
Let Your Honor Career Take Flight Today!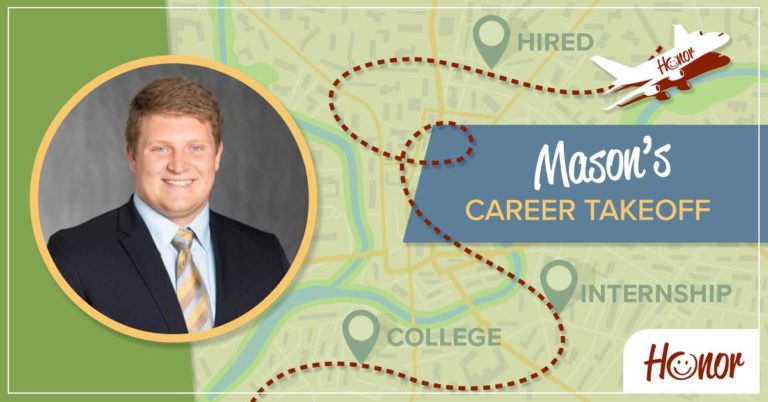 Read about Mason's journey from interning with Operations and Marketing, to now managing the Kalamazoo Connect Center.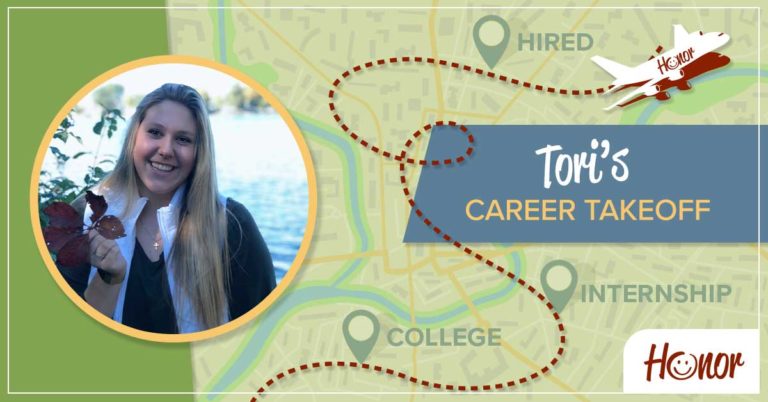 Read about Tori's journey from intern at Honor Credit Union to Member Experience Manager in the Northern Region.