Honor Celebrates Berrien Springs Member Center Ribbon Cutting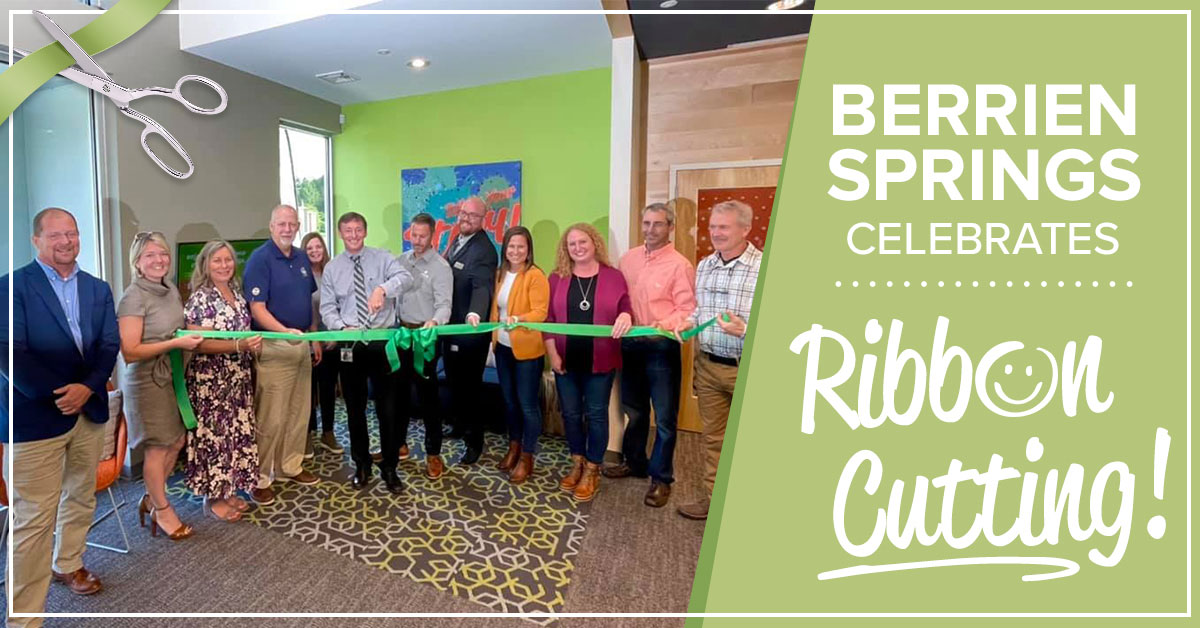 BERRIEN SPRINGS, MICHIGAN – OCTOBER 18, 2021 – Honor Credit Union held the official ribbon-cutting ceremony of its Berrien Springs Member Center on Friday, October 8th.
Member Center Manager Andrew Cleminshaw and Honor team members and board members, alongside designer, Intersect Studio, contractor, E.C. Moore, and various community members, gathered at 8952 Old US 31 to celebrate the grand opening of this new space designed with our members in mind. Undersheriff Chuck Heit of Berrien County Sheriff's Department, and Mike Hildebrand, Supervisor for Oronoko Township, were among the distinguished guests who attended the event.
Designed by Intersect Studio, the construction of Berrien Springs was led by E.C. Moore. This member center features a full-service lobby, night deposit drop, coin machine, and drive-thru service that offers extended hours with our ATM Live Tellers to enhance the member experience and provide them with the very best that banking has to offer.
"We broke ground almost exactly one year ago, and in that year, we have worked diligently to make this experience and transition as comfortable for our members as possible. We couldn't have done it without the support of our team, our community, and most of all – our members," commented Andrew Cleminshaw, Honor's Berrien Springs Member Center Manager. "We look forward to the future relationships we'll build and our members and community to experience this new space with us for years to come."
Located at 8952 Old US 31 in Berrien Springs, this member center is open to members during the following business hours:
Lobby
Monday, Tuesday, Thursday: 9:00 AM – 5:00 PM
Wednesday: 10:00 AM – 5:00 PM
Friday: 9:00 AM – 5:30 PM
Saturday: Closed
Drive-Thru ATM Live Tellers
Monday – Friday: 8:00 AM – 6:00 PM
Saturday: 9:00 AM – 12:00 PM
Honor Credit Union is proud to serve more than 93,000 members across the State of Michigan.  Providing solutions for your financial success and giving back to the communities we serve remain the driving forces behind Honor Credit Union.  For more information, call 800.442.2800, or visit staging.honorcu.com.
###
MEDIA CONTACT
Kayla Smith
Brand Specialist
kasmith@honorcu.com
800.442.2800 ext. 9205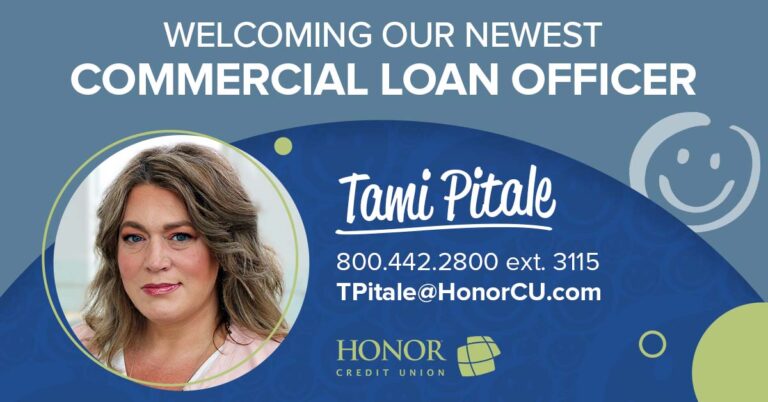 With 17 years of experience in the financial industry, Pitale will serve as the Commercial Loan Officer (CLO) for Battle Creek, Coldwater, and Greater Kalamazoo.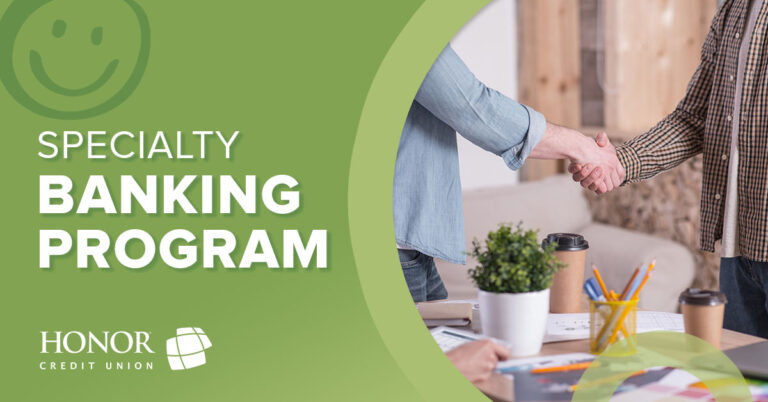 Honor's Specialty Banking Program is built around compliance and is a partnership focused on transparency and an eagerness to learn about the cannabis industry and each business.