Berrien Springs Hours & Address
Honor Credit Union
Berrien Springs
8952 Old U.S. 31
Berrien Springs, MI 49103
Monday – Tuesday – Thursday
9:00 AM – 5:00 PM
Wednesday
10:00 AM – 5:00 PM
Friday
9:00 AM – 5:30 PM
Saturday
Closed
Monday – Thursday
8:30 AM – 5:00 PM
Friday
8:30 AM – 5:30 PM
Saturday
Closed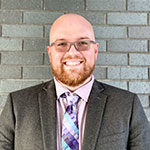 banking Services available:
Our Berrien Springs Member Center provides a full-service banking experience. Our team is ready to provide you with a solution for financial success, including auto, home, and personal loans, two free checking accounts to choose from, deposit solutions like savings accounts, high-interest money markets, and certificates of deposit.
Lobby & Drive-
Thru Service
We invite you to come be part of an unconventional financial institution. What do we mean by that? Well, we do things a little different at Honor. You're not a number to us. You are a unique person with your own financial goals, and it's our promise to provide solutions for your financial success.
If you're a busy business owner and the only time you can meet is 7 a.m. at a rest stop, we can do that. If you're traveling and you lost your debit or credit card, no problem – just turn it off in our mobile app to avoid fraud. We're here to give you smart advice and make it a simple experience.
Directions To Member Center
A convenient location near US 31 and across the street from Andrews University, this member center offers FREE coin counter machine service for members.
Use the calendar below to schedule an appointment with a team member at this location to address specific questions and concerns about your account. By booking an appointment, you can avoid waiting in our lobby for the next available Honor team member.
Here are answers to some common questions about our reopening process.
Our member centers are fully open to serve you during normal business hours. You also have the option to schedule an appointment at a member center for specific needs.
 To see business hours and learn about scheduling an appointment at a specific member center click here.
To ensure the safety of all parties, members can expect to see the following measures in place the next time a visit is made at their nearby Honor member center:
Sneeze Guards –Plexiglass barriers will be installed at teller windows and most member specialist offices.
Masks / Face Coverings – To comply with Executive Order 2020-147, members are required to wear a face covering while inside any Honor member center location. We continue to offer many other mask-free ways to serve you including online banking, mobile app, drive-thrus, ATMs, or call or text us at 800-442-2800.
Social Distancing – Please use the floor markings to maintain at least six feet from others while inside when possible. 
Occupancy Limits – We ask that you please limit yourself to only the person(s) necessary to perform the transaction. We reserve the right to limit the lobby occupancy if needed.
Yes, in accordance with Executive Order 2020-147, beginning Monday, July 13th, all members must wear a face covering while inside the member center. Executive Order 2020-147 is available here for your reference as certain exceptions are listed in section 2 of the order.
Honor team members will be wearing face masks.
If you've left your mask at home, that's no problem – we offer a variety of mask-free ways to interact with us and manage your money. Simply visit us at our drive-thru or utilize online and mobile banking to access your account, deposit checks, pay bills, and more.
"As a 30-year member, I very much appreciate the excellent service I have had from Honor Credit Union. I am especially grateful they offered me a zero percent loan in the amount of my salary during the government shutdown. It was such a great help financially."
"An awesome team at the branch! I am so confident with my relationship at Honor Credit Union. I have not considered any other financial institution."
"Honor is a great place to do all my banking needs, mostly because all the people are very helpful and friendly."