Honor Credit Union
Portage
2340 East Centre Avenue
Portage, MI 49002
Monday – Tuesday – Thursday
9:00 AM – 5:00 PM
Wednesday
10:00 AM – 5:00 PM
Friday
9:00 AM – 5:30 PM
Saturday
Closed
Monday – Friday
8:00 AM – 6:00 PM
Saturday
9:00 AM – 12:00 PM
Please Note: Outside of the noted hours, our ATM Live Teller machines function like traditional ATMs, and are available 24/7.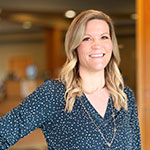 banking Services available:
Our Portage Member Center provides a full-service banking experience. Our team is ready to provide you with a solution for financial success, including auto, home, and personal loans, two free checking accounts to choose from, deposit solutions that include savings accounts, high-interest money markets, and certificates of deposit.
Lobby & Drive-
Thru Service
Drive-Thru ATM
Live Teller
We invite you to come be part of an unconventional financial institution. What do we mean by that? Well, we do things a little different at Honor. You're not a number to us. You are a unique person with your own financial goals, and it's our promise to provide solutions for your financial success.
If you're a busy business owner and the only time you can meet is 7 a.m. at a rest stop, we can do that. If you're traveling and you lost your debit or credit card, no problem – just turn it off in our mobile app to avoid fraud. We're here to give you smart advice and make it a simple experience.
Directions To Member Center
This highly visible member center is located at the intersection of Centre Avenue and Portage Road and is a few blocks away from Latitude 42 Brewing Company.
Our new ATM Live Teller machines allow us to provide face-to-face service for our members through the use of video technology. Using an ATM Live Teller is like talking on a webcam or Facetiming with a friend, but in this case, you're talking with one of Honor's Virtual Member Specialists. This team member will help you conduct any of the financial transactions that you're used to performing through the drive-thru, right through the machine. 
Where To Find ATM Live Teller Machines
We're adopting this interactive technology in phases, so these new machines will only be available at select member centers for right now.
How Does An ATM Live Teller machine work?
After pulling up to a machine, simply touch the screen to speak directly with one our Live Tellers. They'll be happy to assist you with all of your transaction needs. Or, you can choose to use the ATM without assistance to: withdraw cash or make deposits without an envelope. Watch the video below to get a feel for what the experience will be like at an ATM Live Teller machine.
What Types Of Transactions Can I Do?
You can perform virtually any transaction that you normally would at any other member center's drive-thru via these machines, which include:
Make deposits
Make withdrawals
Cash checks
Transfer money
Make loan or credit card payments
Receive balance information
As a self-service option, you can also use the ATM Live Teller machine as a traditional ATM, allowing you to perform financial transactions on your own without live assistance.
What Are The Hours Of An ATM Live Teller Machine?
One of the biggest benefits that comes with our new ATMs is the expanded hours! The Live Teller feature is available:
Monday – Friday: 8:00 AM – 6:00 PM
Saturday: 9:00 AM – 12:00 PM
Please Note: Outside of the noted hours the new ATM machines function like traditional ATMs 24/7.
What Do ATM Live Teller Machines Look Like?
You will notice our ATM Live Teller machines look very similar to traditional ATMs, but the screen will be interactive and you will have a live Honor team member assisting you right on the screen. Some new ATMs will be installed in the side of our member center buildings in the drive-thru.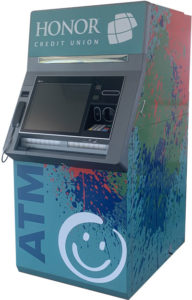 "The Honor CU difference is all about people helping people. Supporting and investing in the communities we serve and providing members with the solutions and guidance to achieve their own definition of financial success are just a few ways the Honor team lives that philosophy every single day."
"I am so thankful for Honor Credit Union! They treat me with respect and truly care about me as a person. They have been a great partner for local events that I work with and I would highly recommend them to anyone looking for a new financial institution!"
"Melanie DeBault at the Portage location is fantastic! Every time I have questions about my accounts or Honor CU services she responds quickly. Her knowledge and customer service are 2 of the main reasons I enjoy being a member. Thank you Melanie."
Use the calendar below to schedule an appointment with a team member at this location to address specific questions and concerns about your account. By booking an appointment, you can avoid waiting in our lobby for the next available Honor team member.
Here are answers to some common questions about our reopening process.
Our member centers are fully open to serve you during normal business hours. You also have the option to schedule an appointment at a member center for specific needs.
 To see business hours and learn about scheduling an appointment at a specific member center click here.
To ensure the safety of all parties, members can expect to see the following measures in place the next time a visit is made at their nearby Honor member center:
Sneeze Guards –Plexiglass barriers will be installed at teller windows and most member specialist offices.
Masks / Face Coverings – To comply with Executive Order 2020-147, members are required to wear a face covering while inside any Honor member center location. We continue to offer many other mask-free ways to serve you including online banking, mobile app, drive-thrus, ATMs, or call or text us at 800-442-2800.
Social Distancing – Please use the floor markings to maintain at least six feet from others while inside when possible. 
Occupancy Limits – We ask that you please limit yourself to only the person(s) necessary to perform the transaction. We reserve the right to limit the lobby occupancy if needed.
Yes, in accordance with Executive Order 2020-147, beginning Monday, July 13th, all members must wear a face covering while inside the member center. Executive Order 2020-147 is available here for your reference as certain exceptions are listed in section 2 of the order.
Honor team members will be wearing face masks.
If you've left your mask at home, that's no problem – we offer a variety of mask-free ways to interact with us and manage your money. Simply visit us at our drive-thru or utilize online and mobile banking to access your account, deposit checks, pay bills, and more.