Nearly $500K Donated To Community Organizations in 2019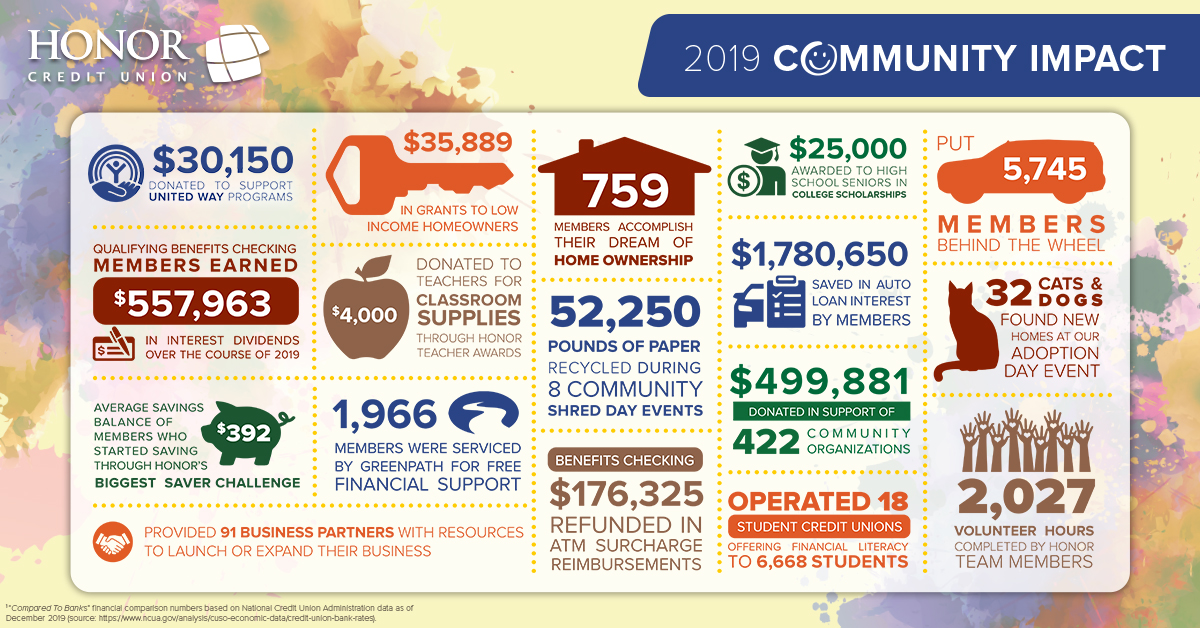 Berrien Springs, MI – Feb. 21, 2020 – If you spend any amount of time with a team member from Honor Credit Union, you'll likely hear the phrase, "We're committed to giving back to the communities we serve." And while this might seem like a finely crafted talking point, the sentiment behind this statement is truly a way of life at Honor. In 2019 alone, Honor Team Members provided 2,027 volunteer hours, and the organization donated $499,881 in support of 422 community organizations.
In its recently revealed 2019 Community Impact Report, Honor quantified the give-back efforts of the previous year in a multitude of areas spanning from pet adoptions and shred days to financial assistance and education. 
The credit union highlighted the $557,963 members earned in checking interest dividends and the $1,780,650 saved by members in auto loan interest. The report also shared the $25,000 in scholarships awarded to high school seniors, and 6,668 students were offered financial literacy through 18 student credit unions operated by Honor throughout Michigan.
"We are proud to share these numbers because they represent the investment we are able to make back into the people, schools, organizations, and businesses that contribute to the growth and strength of our communities," commented Scott McFarland, Honor's CEO.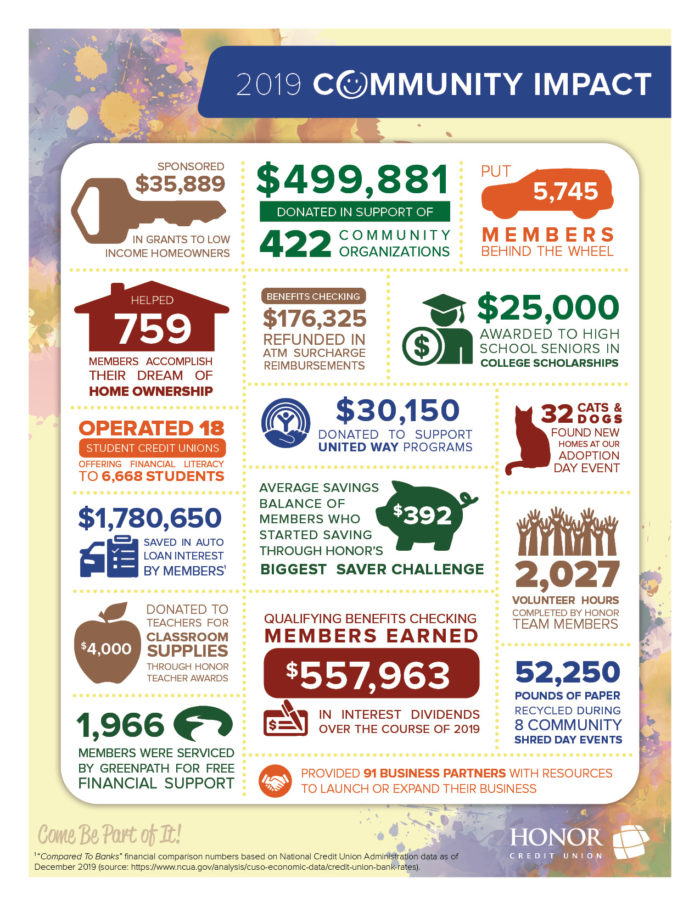 Honor Credit Union is proud to serve more than 85,000 members across the State of Michigan.  Providing solutions for your financial success and giving back to the communities we serve remain the driving forces behind Honor Credit Union.  For more information, call 800.442.2800, or visit staging.honorcu.com.
###
MEDIA CONTACT
Stacey Dodson
Interim VP of Marketing
sdodson@honorcu.com
800-442-2800, ext. 9326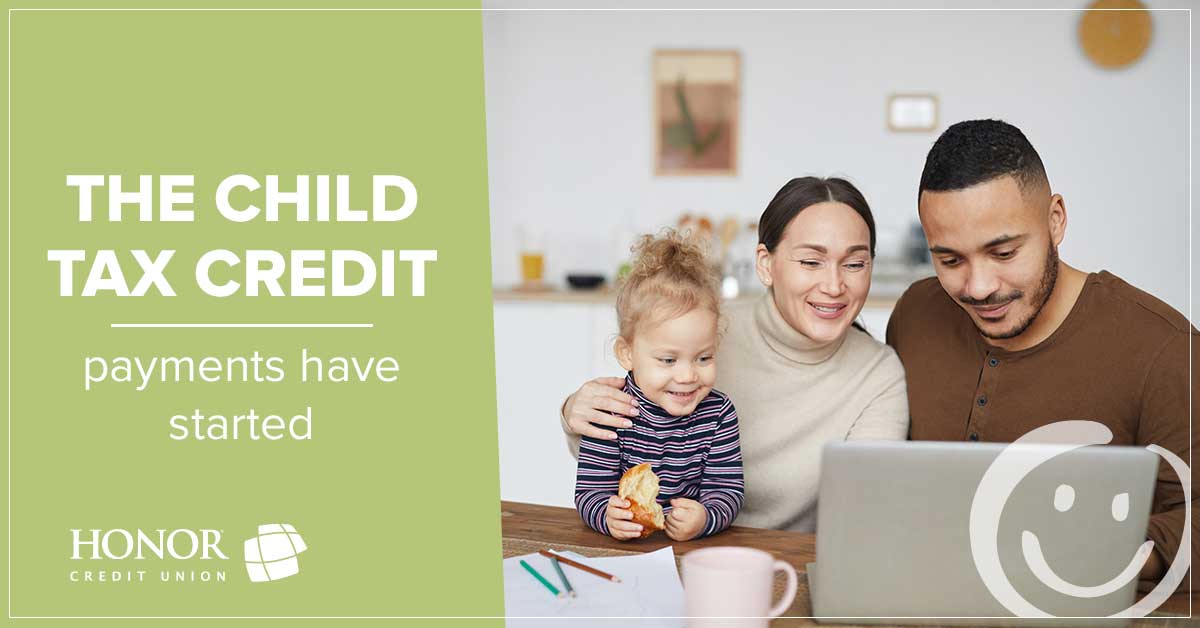 Learn how much your family might receive and when you can expect payments.
Read More »
Learn which 23 students throughout Michigan received $1,000 to be used towards furthering their education.
Read More »