Honor Announces COVID-19 Community Impact Numbers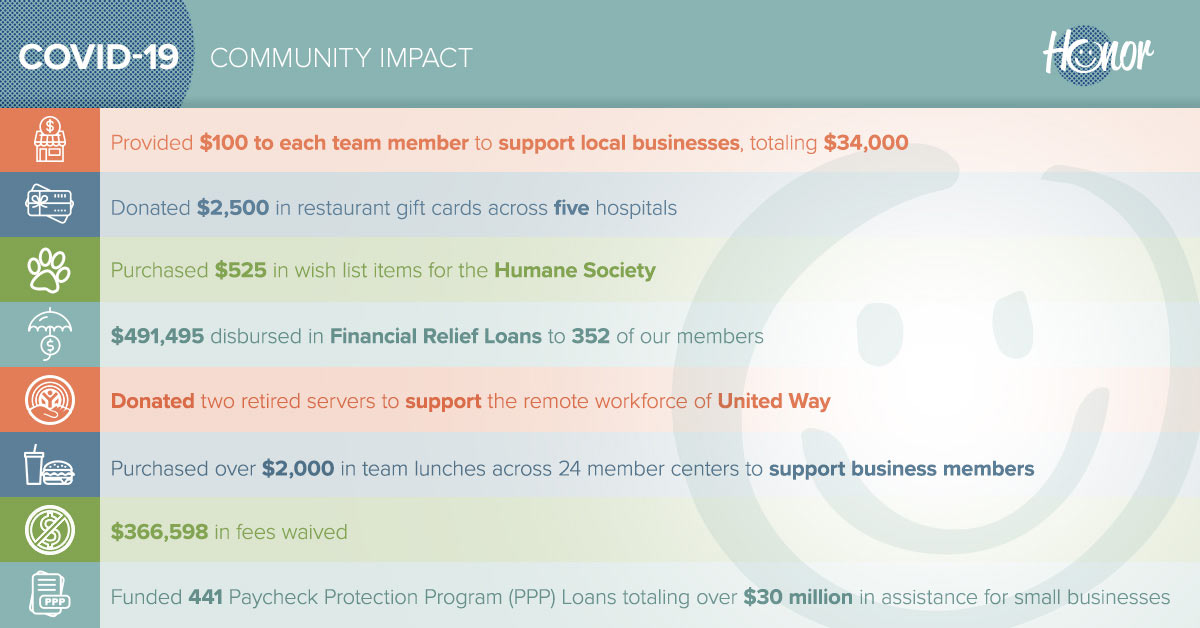 BERRIEN SPRINGS, MI – June 5, 2020 – As a community partner, Honor is committed to taking care of its team and its members, especially during uncertain and uneasy times. In response to public concerns, the Honor Financial Relief Package was announced in early March 2020. The Honor Financial Relief Package offered diverse financial relief solutions, including Skip-A-Payment, which allows members to skip their next payment on eligible consumer loans without fees.
"The last few months have been challenging for many as we work through this uncertain time. Through it all, Honor remains committed to supporting the credit union philosophy of 'People Helping People' and being there for our members and community during this time of need," commented Dustin Nehls, Vice President of Consumer Lending.
Across the board, members saved $366,598 in fees waived, and $491,495 was disbursed in Financial Relief Loans to 352 members through Honor's Financial Relief Package. The Paycheck Protection Program (PPP) provided funding for 441 loans, totaling over $30 million in assistance for small businesses. The feedback from this financial package has been remarkable and has spread to an outpouring of community support.
Honor purchased over $2,000 for team lunches across 24 member centers throughout Michigan in support of business members in our communities. Team members were gifted $100 each to support local businesses, totaling $34,000 towards economic giveback.
Additionally, Honor assisted four-legged friends at the Humane Society, donated $2,500 in gift cards to hospital staff throughout Michigan, and the organization's IT department supplied two retired servers to the remote workforce at United Way.
Honor Credit Union is proud to serve more than 85,000 members across the State of Michigan. Providing solutions for your financial success and giving back to the communities we serve remain the driving forces behind Honor Credit Union.  For more information, call 800.442.2800, or visit staging.honorcu.com.
###
MEDIA CONTACT
Kayla Smith
Brand Specialist
kasmith@honorcu.com
800-442-2800, ext. 9205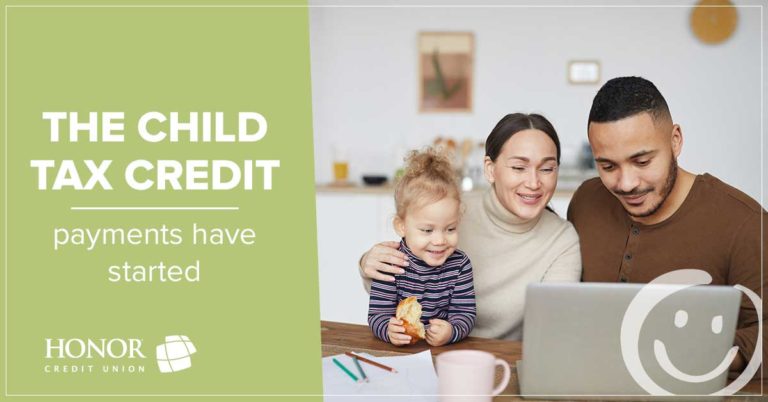 Learn how much your family might receive and when you can expect payments.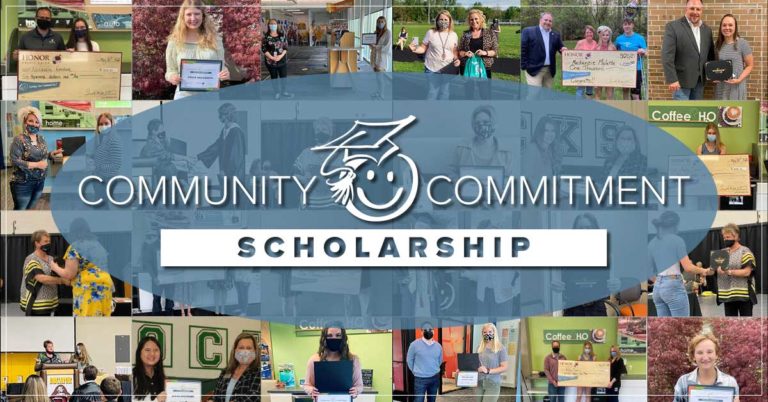 Learn which 23 students throughout Michigan received $1,000 to be used towards furthering their education.