Honor Raises Nearly $10,000 For Battle Creek K-9 Training Group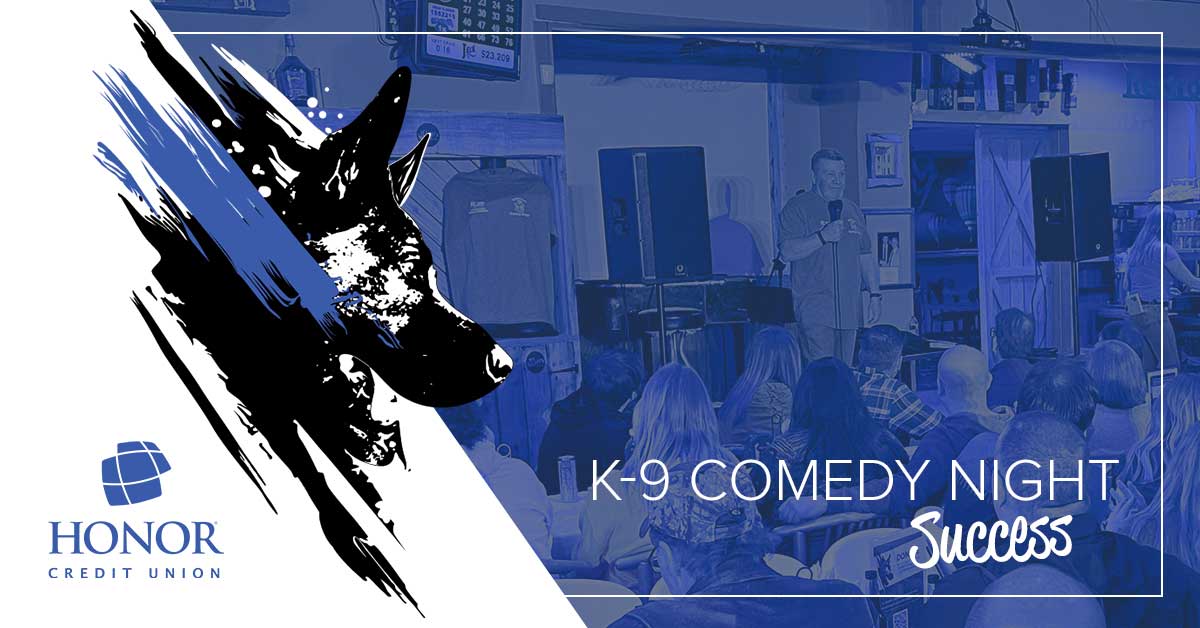 BATTLE CREEK, MI – May 13, 2021— After partnering with its business member, JB's Whiskey Old Style Grill, Honor Credit Union successfully raised $9,550 during its K-9 Comedy Night fundraising event to support the Battle Creek Area K-9 Training Group. Serving the community remains at the forefront of Honor's values, and that extends to supporting those who serve and protect our community, including local K-9 units.
The K-9 Comedy Night, held at JB Whiskey's Old Style Grill on May 4, 2021, featured headliner Mike Armstrong, most known for appearing on HBO, Comedy Central, Fox, CNT, and forever known as the ex-cop from the Bob & Tom Show. All proceeds from the event, including attendee donations, ticket sales, custom K-9 shirt and pint glass sales, a silent auction, and various raffles, were donated directly to support the K-9 training group and their newest patrol dog, Skube.
Since 2015, Honor has helped purchase and raise funds for six patrol dogs, with the most recent one being Skube, Battle Creek Police Department's newest member of the K-9 Unit. "This is the second K-9 sponsorship that I have had the opportunity to be involved with while at Honor Credit Union," commented Jenni Cordova, Honor's Community Assistant Vice President. "I am incredibly grateful to be a part of raising awareness and funds for K-9 Skube to continue to support the safety of our community."
Without the support of the community, K-9 units simply would not be possible. "Through this event, we were able to cover all of Skube's costs and secure extra funding for future needs of our K-9 training group," said Guy Picketts, head of the Battle Creek Area K-9 Training Group. "Big thank you to JB's for stepping up in providing us the venue, and Honor Credit Union for being incredible in their fundraising efforts!"
Reflecting on the successful event, Jim Bloomfield (JB), owner of JB's Whiskey, stated, "We have always enjoyed working professionally and personally with Honor Credit Union. This is another example of how we can all work together for the betterment of our community and those who protect and serve us."
For more information regarding Honor's fundraising efforts for local K-9 units, please visit staging.honorcu.com/patroldogs.
Honor Credit Union is proud to serve more than 91,000 members across the State of Michigan. Providing solutions for your financial success and giving back to the communities we serve remain the driving forces behind Honor Credit Union. For more information, call 800.442.2800, or visit staging.honorcu.com.
###
MEDIA CONTACT
Macy O'Dell
Brand Specialist
modell@honorcu.com
800.442.2800 ext. 9287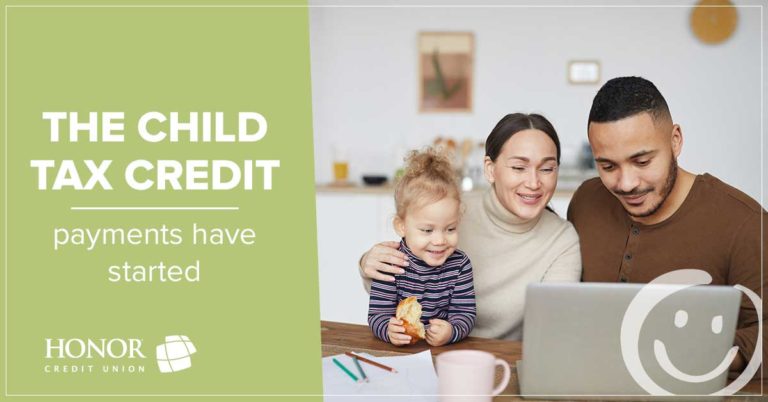 Learn how much your family might receive and when you can expect payments.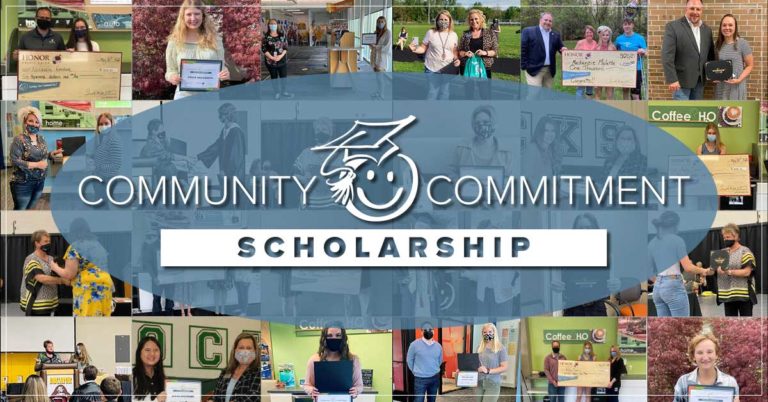 Learn which 23 students throughout Michigan received $1,000 to be used towards furthering their education.