Honor Donates $6,000 To Lakeshore High School's Engine Build Team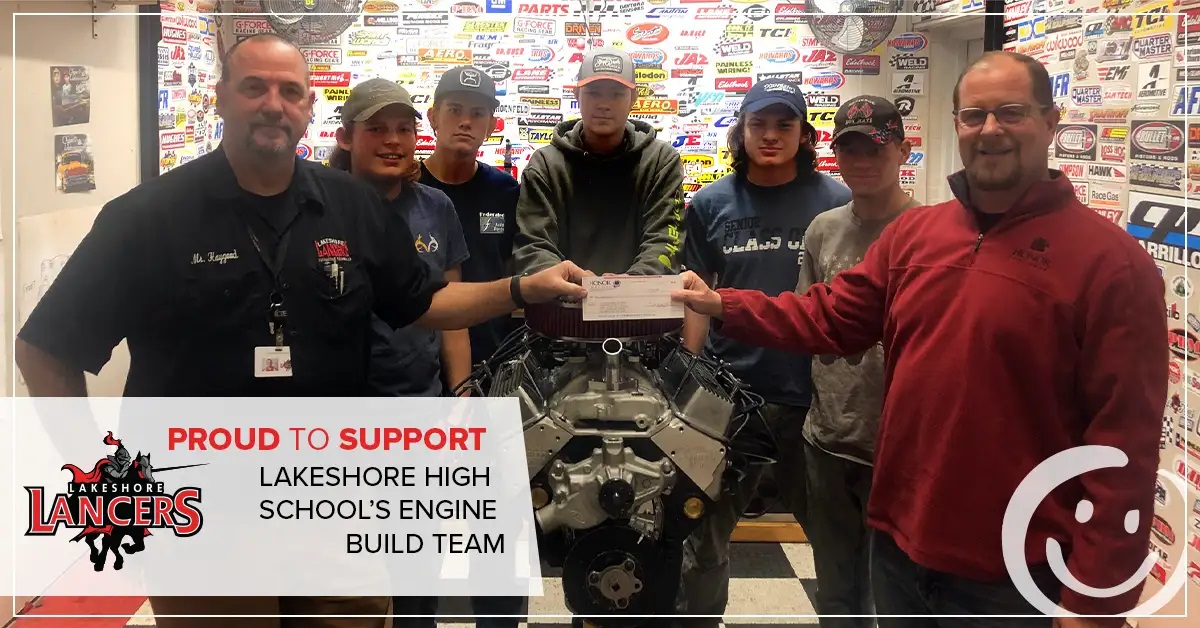 STEVENSVILLE, MICHIGAN – December 27, 2021 – Honor Credit Union is proud to support Lakeshore High School's Engine Build Team through a recent donation of $6,000. Led by Coach Doug Haygood, the team works together to learn critical life skills such as teamwork, communication, and critical thinking all while learning to tear down and correctly rebuild a Chevrolet engine by hand in record time.
Each year, Coach Haygood and the team set out to raise $10,000 to help purchase the engines, training equipment and to cover the costs associated with taking the team to competitions, including the SEMA (Specialty Equipment Market Association) Show in Las Vegas. 
"My goal is to make this club free for students and their families every year and we couldn't do it without our sponsors," stated Haygood. "There are a lot of upfront costs involved, but 99.9% of the money we receive comes from business partners, like Honor, and the students get the experience of fundraising."
Although associated with Lakeshore High School, the Engine Build Team is open to juniors and seniors attending any high school within the shared time program in Berrien County. The 2021-2022 team is made up of two students from Lakeshore High School and three from St. Joseph High School and in the past numerous other schools in the area have been represented as well. 
All students who participate in this club have the opportunity to receive scholarships ranging from $5,000 to $10,000 to further a career in trades, which is one of the biggest benefits to the program. 
During competitions, the students are judged for completing the rebuild correctly in the fastest time against up to 60 schools throughout the country. "It's not all about the competition. For me, it's about giving these students the opportunity to receive scholarships and to learn to communicate and work together as a team. 
"This is a huge team atmosphere, a sport for gearheads as I like to call it, that creates an option for those not as interested in other sports."
Honor Credit Union is proud to serve more than 98,000 members across the State of Michigan.  Providing solutions for your financial success and giving back to the communities we serve remain the driving forces behind Honor Credit Union.  For more information, call 800.442.2800, or visit staging.honorcu.com.
###
MEDIA CONTACT
Halee Niemi
Public Relations Manager
hniemi@honorcu.com
800.442.2800 ext. 9501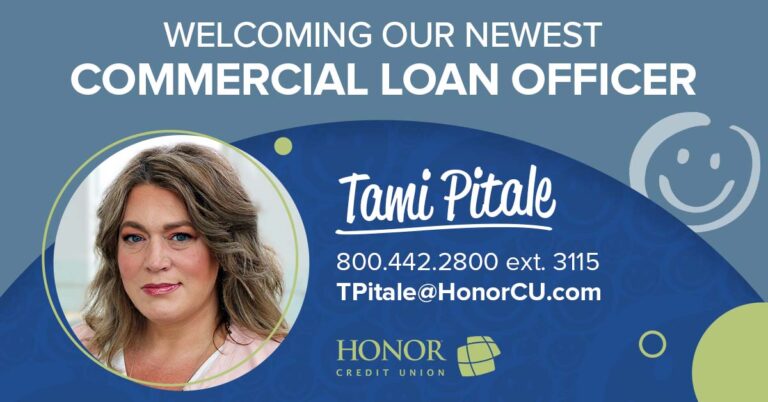 With 17 years of experience in the financial industry, Pitale will serve as the Commercial Loan Officer (CLO) for Battle Creek, Coldwater, and Greater Kalamazoo.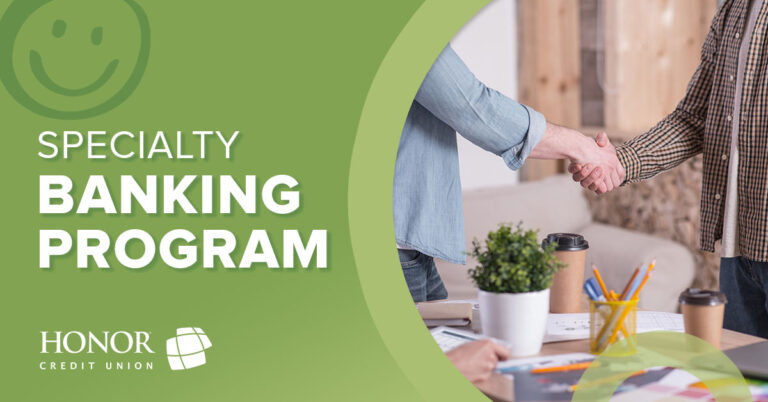 Honor's Specialty Banking Program is built around compliance and is a partnership focused on transparency and an eagerness to learn about the cannabis industry and each business.