Honor Celebrates Retirement of Niles Manager Jeanne Meyer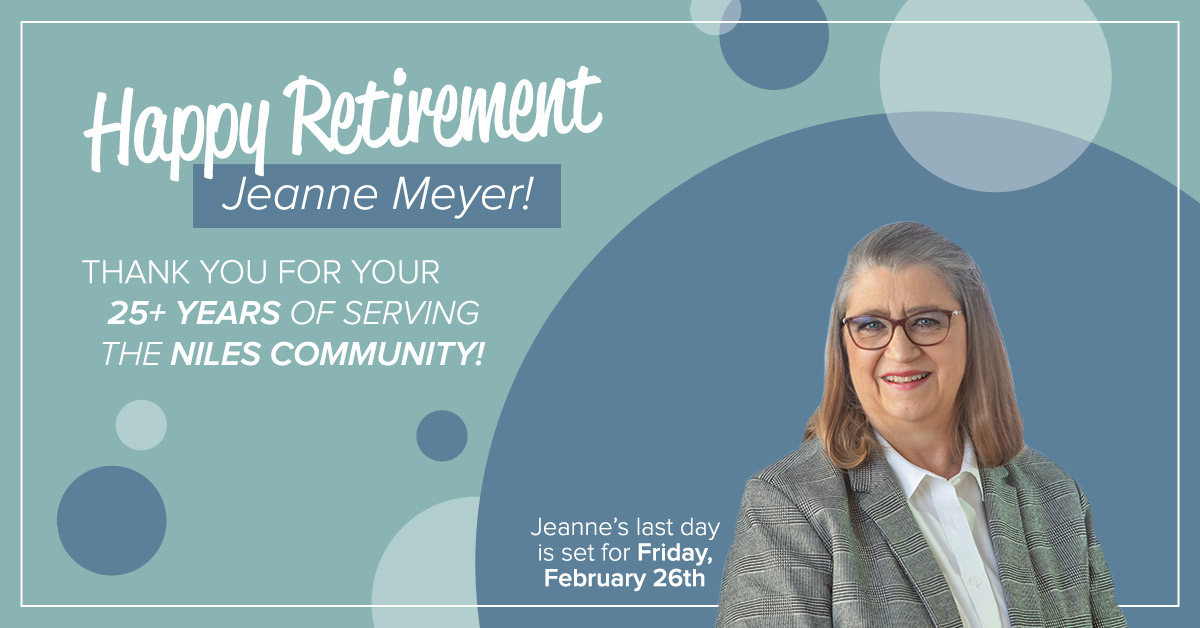 NILES, MI – February 22, 2021 – As one chapter comes to an end at Honor Credit Union in Niles another one is beginning. Jeanne Meyer, Honor's Niles Member Center Manager, is celebrating her retirement on Friday, February 26th, 2021 after over 25 years at the credit union. The Niles team, community, and members are left in great hands as Elizabeth (Lizz) Hernandez Varner, formerly serving as Honor's Member Specialist in Niles, has accepted the internal promotion as the Niles Member Center Manager following Meyer's retirement.
Anyone who has come to know Jeanne Meyer through the years knows that she has been a staple in the Niles community. Meyer began her career at Honor over 25 years ago as a part time Teller at the Niles Member Center and has since held positions in Niles as a full time Teller, Vault Teller, Account Specialist, Assistant Branch Manager, and Member Center Manager. She plans to stay local after retirement to spend more time with her children and grandchildren, work on home projects, and spend more time with her husband, Jim, traveling and finding new and exciting adventures.
"Honor Credit Union has been a wonderful place to serve members throughout my career. I love coming to work every day knowing that I am going to be able to meet with members and help them with their financial success," commented Meyer.
"I have made many friends while working at Honor and I will miss them all when I retire.  I am extremely grateful to all my team members that have helped me along the way and been my work family. I will miss you. Thank you to Honor Credit Union for the fantastic opportunity that I was given to serve our members and make a difference.  I will forever be grateful for my time here and all the friends I have made."
Elizabeth Hernandez Varner Promoted To Niles Manager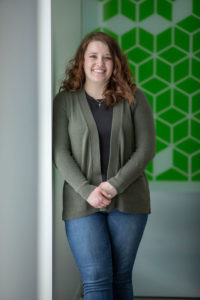 Jeanne Meyer hired Elizabeth Hernandez Varner over four years ago and has worked closely with her over the last four years as her supervisor. "Lizz is a great team member who always has a positive "we've got this" attitude," mentioned Meyer. "She has a passion for the members and makes sure they receive the highest level of service. She is a strong leader and I'm confident the Niles Member Center is going to continue to serve our members and community with passion and a desire for their success."
Born and raised in Niles, Michigan, Elizabeth Hernandez Varner currently resides in her hometown with her two adored children, Myah and Maddox, and their Golden Retriever, Kilo, German Shepard, Lady, and cat, Luna. With over seven years' experience working in the financial industry, Varner began her career at Honor as a part time Teller at the Niles Member Center while completing her Associates Degree in Applied Science Teacher Education at Lake Michigan College. After completing her degree, she was promoted to Member Specialist in Niles, where she gained hands-on experience and ultimately pursued and accepted the role as the Niles Member Center Manager.
"I was never handed anything in life, and learned at a young age that hard work, determination, and goal setting will get you anything you dream of achieving," commented Hernandez Varner. "I am looking forward to meeting everyone in my hometown community, especially more of our Niles members and future members to help them achieve their financial success."
Honor Credit Union is proud to serve more than 90,000 members across the State of Michigan. Providing solutions for your financial success and giving back to the communities we serve remain the driving forces behind Honor Credit Union.  For more information, call 800.442.2800, or visit staging.honorcu.com.
###
MEDIA CONTACT
Halee Niemi
Brand Manager
hniemi@honorcu.com
800.442.2800 ext. 9501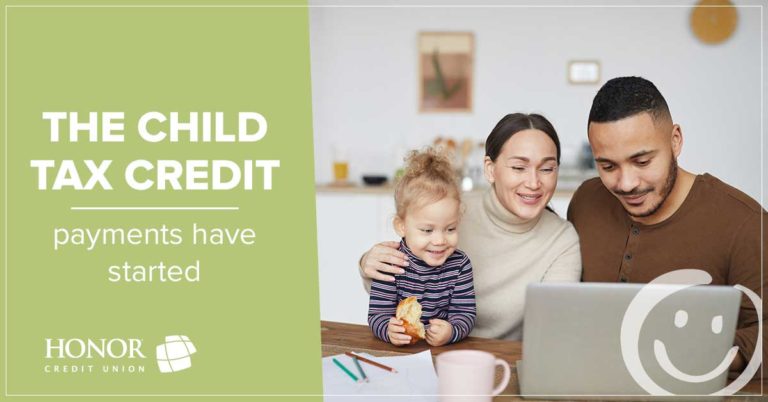 Learn how much your family might receive and when you can expect payments.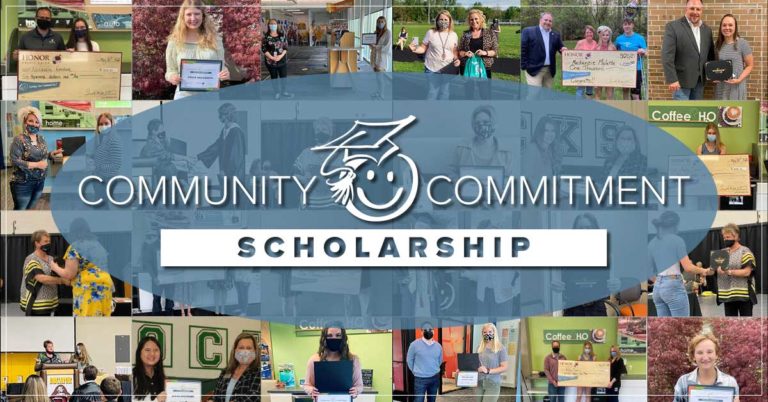 Learn which 23 students throughout Michigan received $1,000 to be used towards furthering their education.