Honor Announces Tony Mandarino As VP of Business Services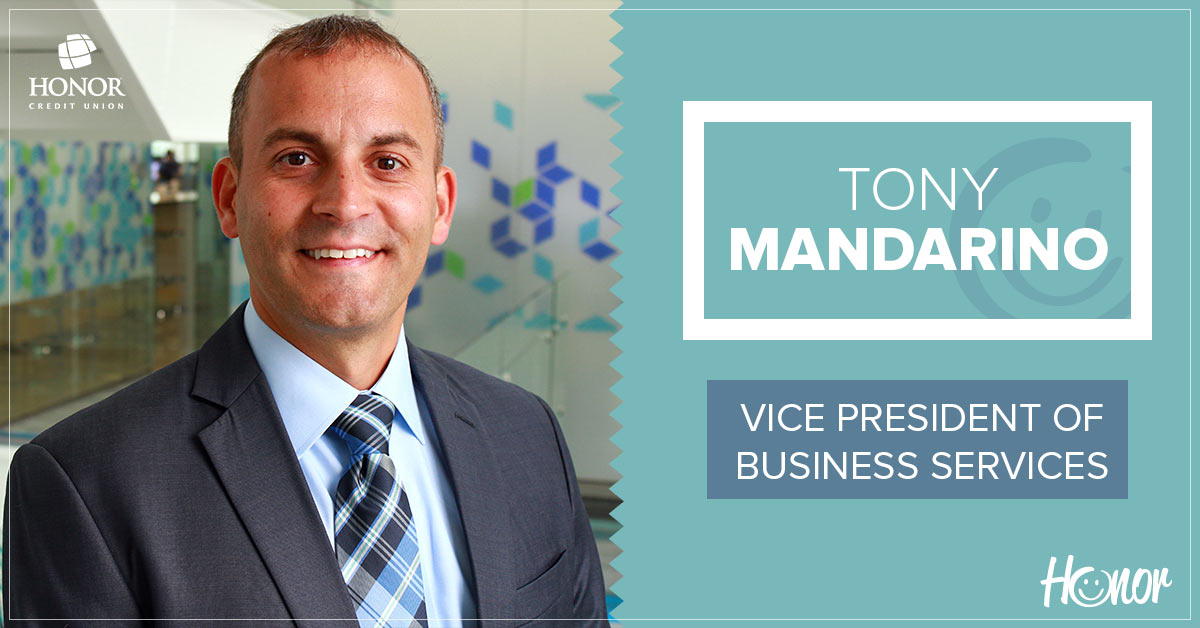 BERRIEN SPRINGS, MICHIGAN – September 17, 2021 – Honor Credit Union is pleased to announce exciting changes for their Business Services Team. Tony Mandarino is joining the Honor Team as the VP of Business Services. Mandarino will be replacing Scott DeFries, who has recently accepted the role of CEO for Boss Shotshells.
The Honor Team is excited to welcome Tony in his new role as VP of Business Services. Mandarino's prior experience includes over 20 years in the financial services industry, holding positions of Commercial Loan Officer, Senior Lender, and most recently as VP of Commercial Lending at a local financial institution.
He earned his undergraduate degree from the Eli Broad College of Business at Michigan State University, where he graduated with Honors. Additionally, he graduated from the Graduate School of Banking at the University of Wisconsin-Madison with High Honors.
In his role, Tony will lead the Business Services Team overseeing the growth and development of business lending and business services. "Honor has always been a well-respected financial institution in Michigan. I am excited to join a strong organization that focuses on doing the right thing for both members and team members," said Mandarino. "I am humbled to work alongside Honor's Leadership Team and continue serving more members."
Mandarino is active member in the St. Joseph, Michigan community serving as president, treasurer, and co-founder of The Alex Mandarino Foundation. In his spare time, he is a volunteer coach, an avid sports fan, and enjoys time with family and friends.
In his new role as CEO of Boss Shotshells, DeFries will oversee the business's growth and manage relationships with consumers, suppliers, and outfitters. Boss Shotshells manufactures and sells high-end, copper-plated nontoxic shotgun shells specifically for upland game, turkey, and waterfowl. Since their start in 2017, they have experienced rapid growth with over 16,000 existing customers.
"Boss Shotshells is a strong business partner of Honor, and we are thrilled for Scott in his new role," said Kent Figy, Chief Lending Officer at Honor. "In his five years with us, Scott has played a large role in expanding our business lending services and the commercial portfolio. He has had a positive impact on our members' lives, and we are grateful for everything he has contributed to the organization."
Honor Credit Union is proud to serve more than 93,000 members across the State of Michigan.  Providing solutions for your financial success and giving back to the communities we serve remain the driving forces behind Honor Credit Union.  For more information, call 800.442.2800, or visit staging.honorcu.com.
###
MEDIA CONTACT
Halee Niemi
Public Relations Manager
hniemi@honorcu.com
800.442.2800 ext. 9501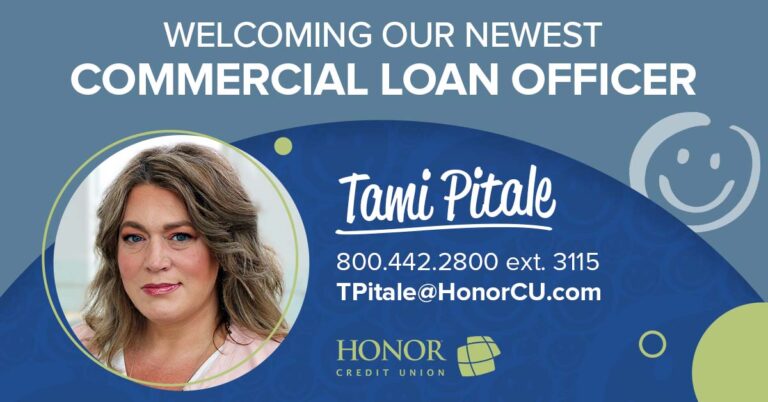 With 17 years of experience in the financial industry, Pitale will serve as the Commercial Loan Officer (CLO) for Battle Creek, Coldwater, and Greater Kalamazoo.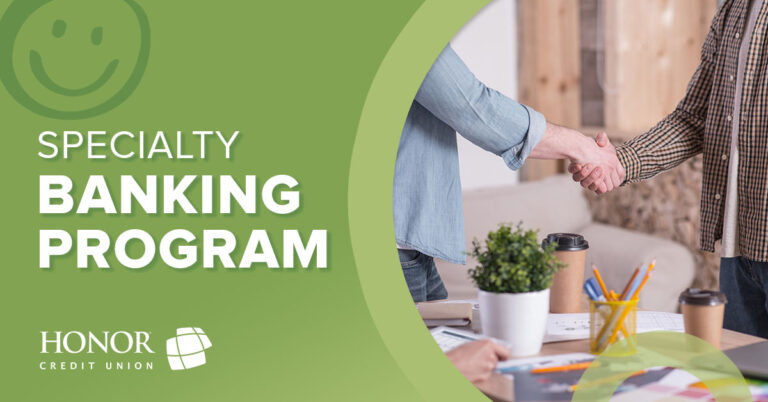 Honor's Specialty Banking Program is built around compliance and is a partnership focused on transparency and an eagerness to learn about the cannabis industry and each business.