Honor Announces Lyndsey Crowell As Kalamazoo Stadium Drive Manager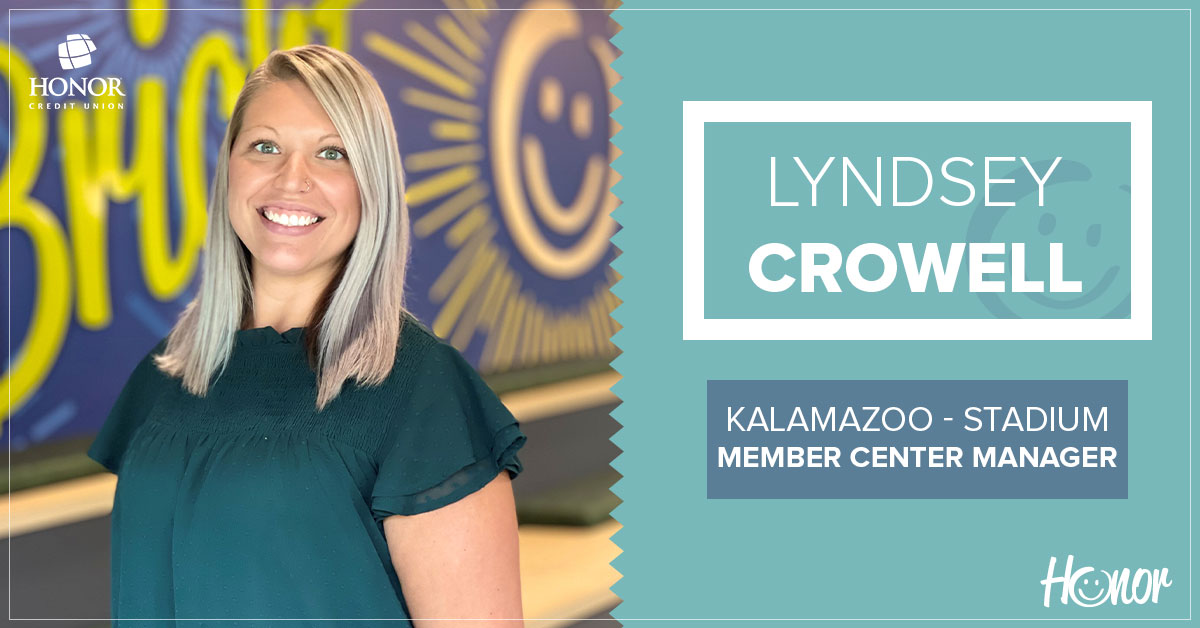 KALAMAZOO, MICHIGAN – August 12, 2021 – Honor Credit Union proudly announces Lyndsey Ann Crowell as the new Kalamazoo Stadium Drive Member Center Manager.
Crowell brings a wealth of knowledge and experience to Honor and the community of Kalamazoo. She began her career in the financial industry as a Teller in 2014 and has since held the positions of Digital Service Team Lead, Digital Service Assistant Manager, and Digital Service Manager. She resides locally with her husband of seven years, Steve, and their 6-year-old son, Jaxon.
In her new role at Honor, Crowell will lead the Stadium Drive team as they serve the Kalamazoo community and provide members with financial solutions and resources. Her passion for making an impact in the community shines through in her day-to-day work.
She stated, "Making the move to Honor was something I needed for my soul. I was craving a bigger community impact, better work/life balance, and the opportunity to experience a different company culture. Having Scott McFarland as CEO was a huge draw for me. He is a leader I knew I could follow and be proud to follow."
Since joining Team Honor, Crowell has truly immersed herself in the Honor culture. "My favorite Honor commitment is 'See a Need, Fill a Need,'" commented Crowell, "I remember hearing it on the movie Robots when I was younger, and it has always stuck with me. It is important to do the right thing and be a good human; Honor believes that too. I am so excited to bring my knowledge of technology, my passion for exceptional member service, and my strengths to Honor."
Honor Credit Union is proud to serve more than 91,000 members across the state of Michigan. Providing solutions for financial success and giving back to the communities it serves remain the driving forces behind Honor Credit Union. For more information, call 800.442.2800, or visit staging.honorcu.com.
###
MEDIA CONTACT
Macy O'Dell
Brand Specialist
modell@honorcu.com
800.442.2800 ext. 9287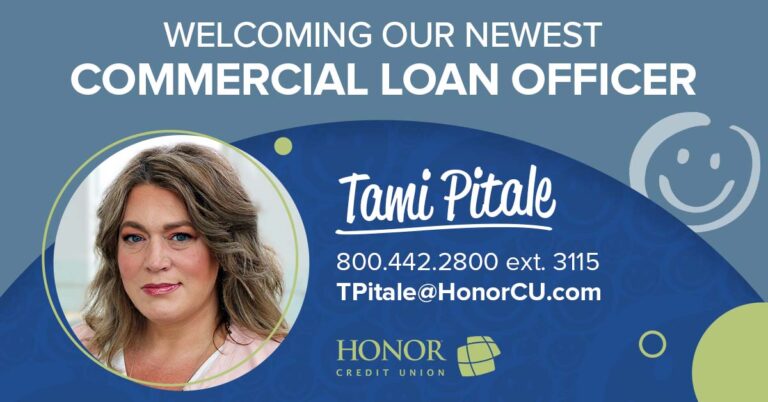 With 17 years of experience in the financial industry, Pitale will serve as the Commercial Loan Officer (CLO) for Battle Creek, Coldwater, and Greater Kalamazoo.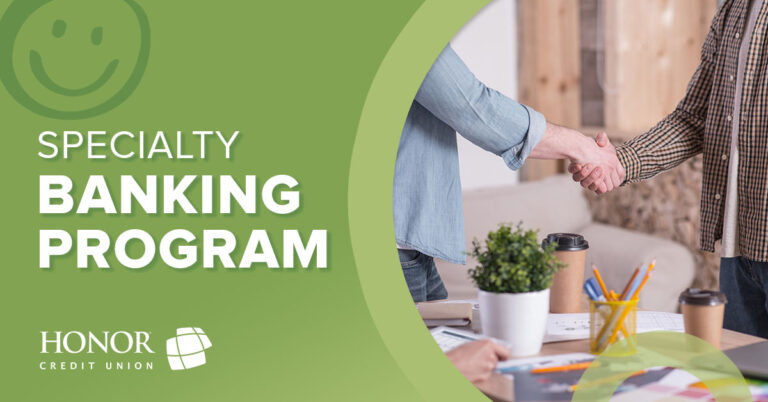 Honor's Specialty Banking Program is built around compliance and is a partnership focused on transparency and an eagerness to learn about the cannabis industry and each business.