Honor Announces Heather Luciani As Chief Strategy Officer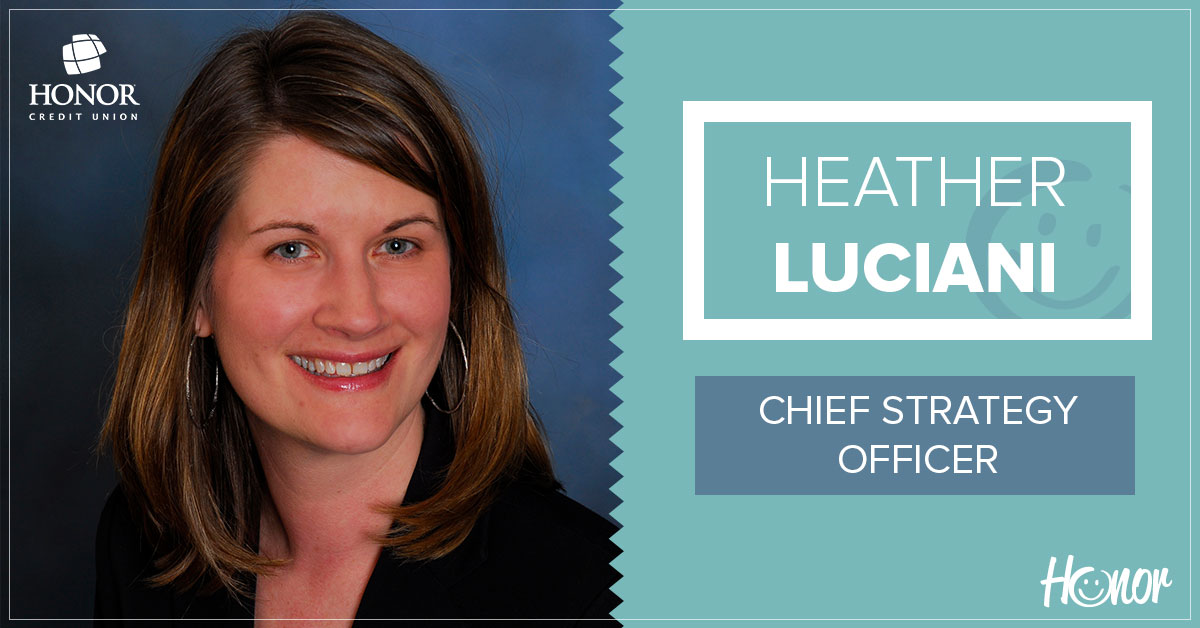 BERRIEN SPRINGS, MICHIGAN – January 12, 2022 – Honor Credit Union is thrilled to announce Heather Luciani is joining the team as Chief Strategy Officer (CSO), effective March 2022. In her new role, Luciani will drive strategic initiatives that promote growth and financial sustainability. She will work closely with all critical areas, including lending, member experience, marketing, finance, risk and audit. 
Heather Luciani comes to Honor with over 20 years' experience in the credit union industry and holds a Master's in Management from Western Michigan University and an undergrad in Economics, Management & Finance from Albion College. Luciani has served as Chief Executive Officer (CEO) at Marshall Community Credit Union (MCCU) for the past 11 years.  Heather is the Chairwoman of the Michigan Credit Union League Board of Directors, Vice Chairwoman of PAC Trustees, and Director of CU Solutions Group. 
"I'm excited to bring my experience (and gain new ones!) to support the Honor team in driving our strategy and member promise of Providing Solutions for Your Financial Success," comments Luciani. "I am so excited to join an organization that I have grown to know and respect throughout my time in the credit union industry. I love the focus that Honor has on the communities we serve, development of team members, and having a positive impact for all stakeholders."
"We couldn't be happier to welcome Heather into the Honor family," stated Scott McFarland, Honor's CEO. "Her knowledge and expertise will be an asset to our organization, and I couldn't imagine a better fit. I look forward to the immediate positive impacts Heather will make for our members, with our team and in our communities."
Marshall Community Credit Union is a full-service financial institution with offices in Marshall, Battle Creek and Coldwater, committed to the credit union philosophy of "people helping people" and partnering with members for financial success through service, solutions, and education.
"The Board of Directors sincerely appreciates Heather's leadership of Marshall Community Credit Union," said Jay Larson, Chairman of MCCU's Board of Directors. "Since Heather became CEO in 2010, MCCU has been recognized as one of the top performing credit unions by Raddon for ten consecutive years, was selected as an MCUL Outstanding Credit Union award recipient, the credit union has doubled in asset size, increased membership by 80%, and expanded into new markets. The culture, strategy, and team that she has built strongly positions MCCU for the future. We wish her continued success in her new position."
Following Luciani's transition to Honor, Marshall Community Credit Union will be put into excellent hands with Corrie Rozell serving as Interim CEO. Rozell joined the MCCU team in 2008 and currently serves as MCCU's Chief Operating Officer where she oversees branch operations, marketing, financial education outreach, and community partnerships. 
"I am honored to have led MCCU as CEO and to have helped to make MCCU a leader within the communities we serve and the Credit Union Industry," comments Heather Luciani. "I am extremely proud of our team. We have a wonderful staff that is fully committed to living MCCU's Mission each and every day. I have appreciated my partnership with the Board over the last 11 years and the support and encouragement they have provided to me. Their commitment to MCCU, our membership and to our employees is amazing." 
Honor Credit Union is proud to serve more than 99,000 members across the State of Michigan. Providing solutions for your financial success and giving back to the communities we serve remain the driving forces behind Honor Credit Union. For more information, call 800.442.2800, or visit staging.honorcu.com.
###
MEDIA CONTACT
Halee Niemi
Public Relations Manager
hniemi@honorcu.com
800.442.2800 ext. 9501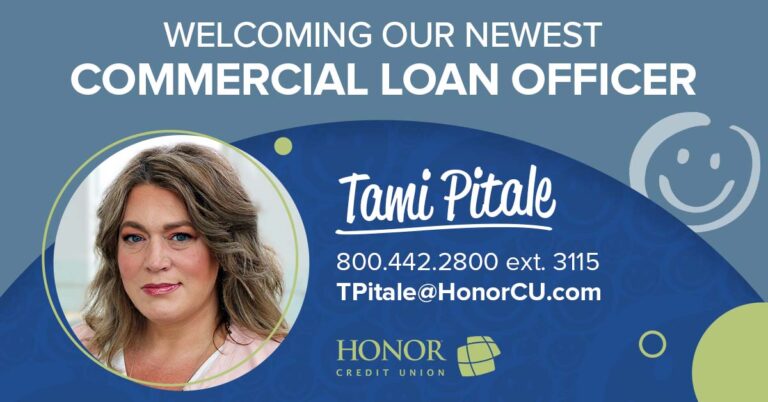 With 17 years of experience in the financial industry, Pitale will serve as the Commercial Loan Officer (CLO) for Battle Creek, Coldwater, and Greater Kalamazoo.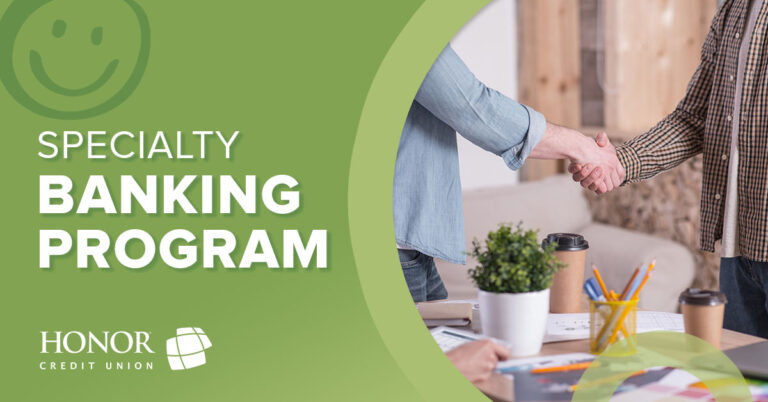 Honor's Specialty Banking Program is built around compliance and is a partnership focused on transparency and an eagerness to learn about the cannabis industry and each business.