Goals For Good Campaign Supports Local Non-Profits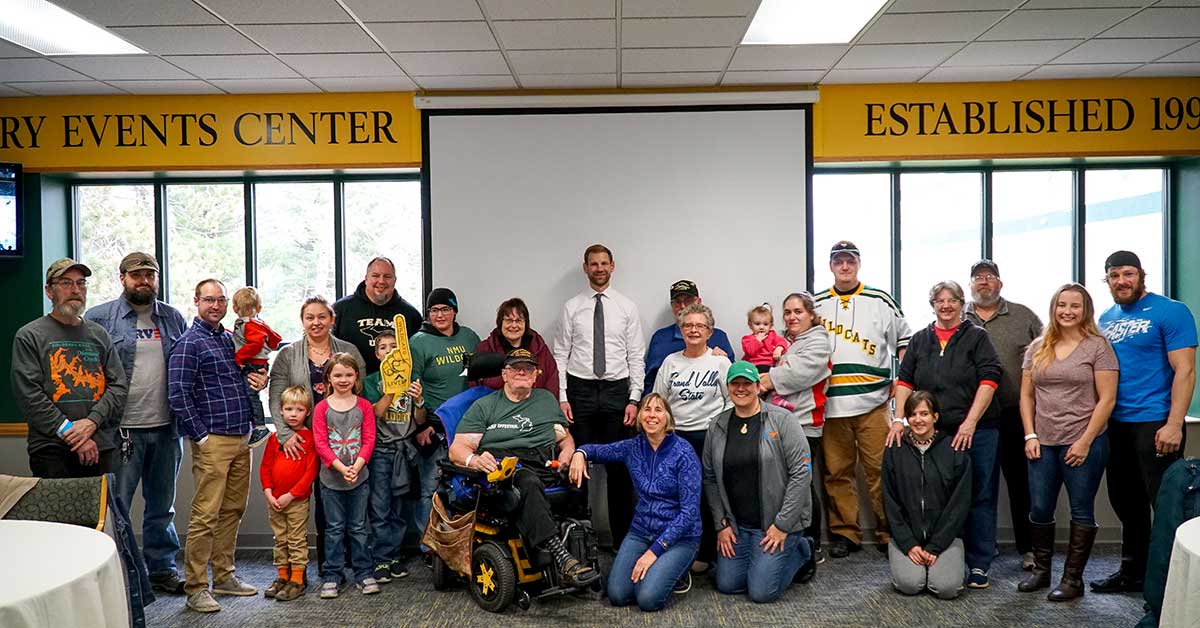 MARQUETTE, MI– March 9, 2020 – Honor Credit Union is proud to announce it has donated a total of $5,600 to local non-profit groups thanks to a unique partnership with the Northern Michigan University hockey team. Through the Goals For Good campaign, a total of eight Upper Peninsula organizations received financial support.
During each NMU hockey home game in the 2019-20 season, Honor donated $100 to the designated non-profit organization for each goal scored by the Wildcats, with a minimum donation of $300 per game. Goals for Good is all about giving back and is an excellent way for our community to become engaged in NMU hockey while learning about our local non-profits.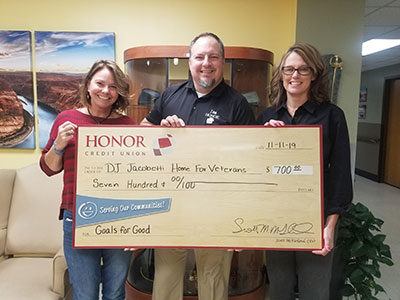 As the Goals for Good campaign has come to a close for the season, it is incredible to see what started as a brainstorm session with Radio Results Network become a reality. Radio Results Network helped bring this program to life through on-air segments during the week and by inviting Honor and the recipients to the studio to tell their story. The following non-profits received contributions from the 2019-20 season:
Hometown Battles used the $400 to assist a veteran with moving into a new apartment.
Marquette High School REDspn put $300 towards providing new equipment for students who are developing podcasts.  
906 Warrior Relief Fund used $300 to providing monetary assistance to Active Duty Military, Guard, Reserve, and Veterans.  
UP Vets SERVED will use $900 to help support a trip for veterans and their families. 
D.J. Jacobetti Home for Veterans who assists former service members by providing medical and nursing care received $700.
Hematite Paks & Paw Paks is a great program that sends meals home to students to ensure they have food on the table. $1600 will be used to provide 533 meals.
Upper Michigan Ice Racing Association used $1000 towards their newly formed ice racing club and events held for family fun throughout the Winter.
The South Shore Fishing Association not only takes veterans out on chartered fishing boats for free but will now be providing over 300 rod and reels for children attending their summer event, provided by a donation of $400.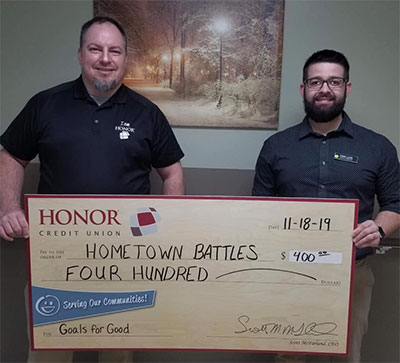 "It is amazing when partnerships develop. Just like working with my business members, working with NMU has been a great partnership! Goals for Good was about bringing organizations to the forefront of the community. Each organization was impacted in so many positives ways," commented Jamie Gollakner, Community Assistant Vice President at Honor Credit Union. 
"Hearing stories of helping a veteran find housing or funding over 533 meals for the backpack program, it is incredible how the power of partnerships increases awareness. I can't wait to see how this continues throughout the year."
Honor Credit Union is proud to serve more than 85,000 members across the State of Michigan.  Providing solutions for your financial success and giving back to the communities we serve remain the driving forces behind Honor Credit Union.  For more information, call 800.442.2800, or visit staging.honorcu.com.
###
MEDIA CONTACT
Kayla Smith
Brand Specialist
ksmith@honorcu.com
800-442-2800, ext. 9205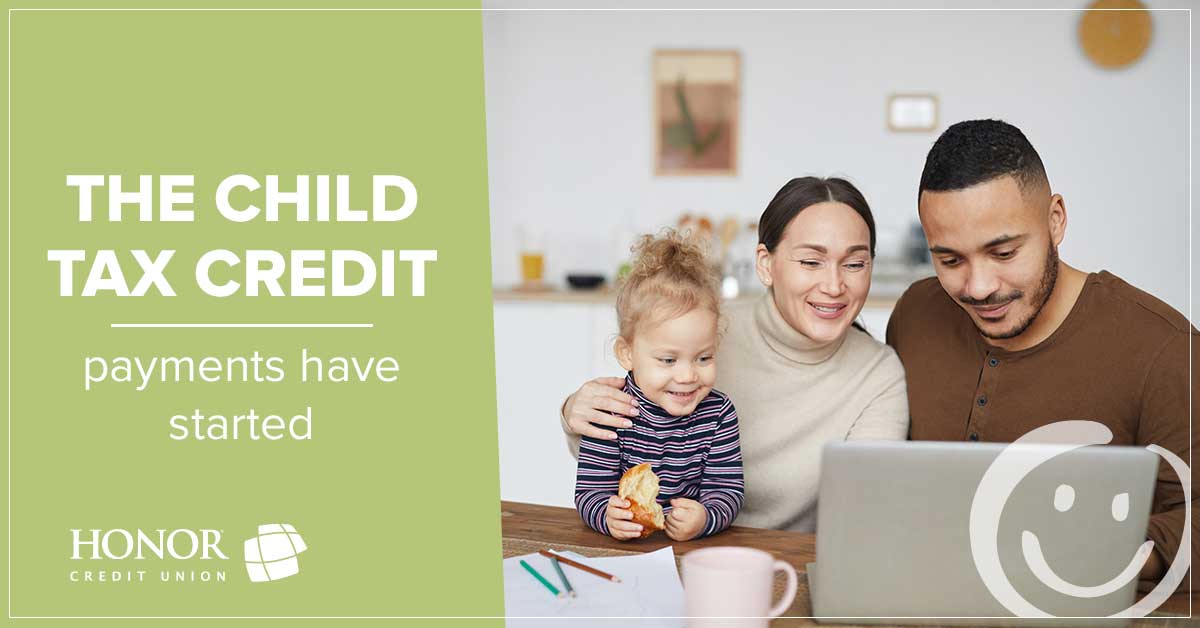 Learn how much your family might receive and when you can expect payments.
Read More »
Learn which 23 students throughout Michigan received $1,000 to be used towards furthering their education.
Read More »