We're Here For You – Coronavirus (COVID-19) Update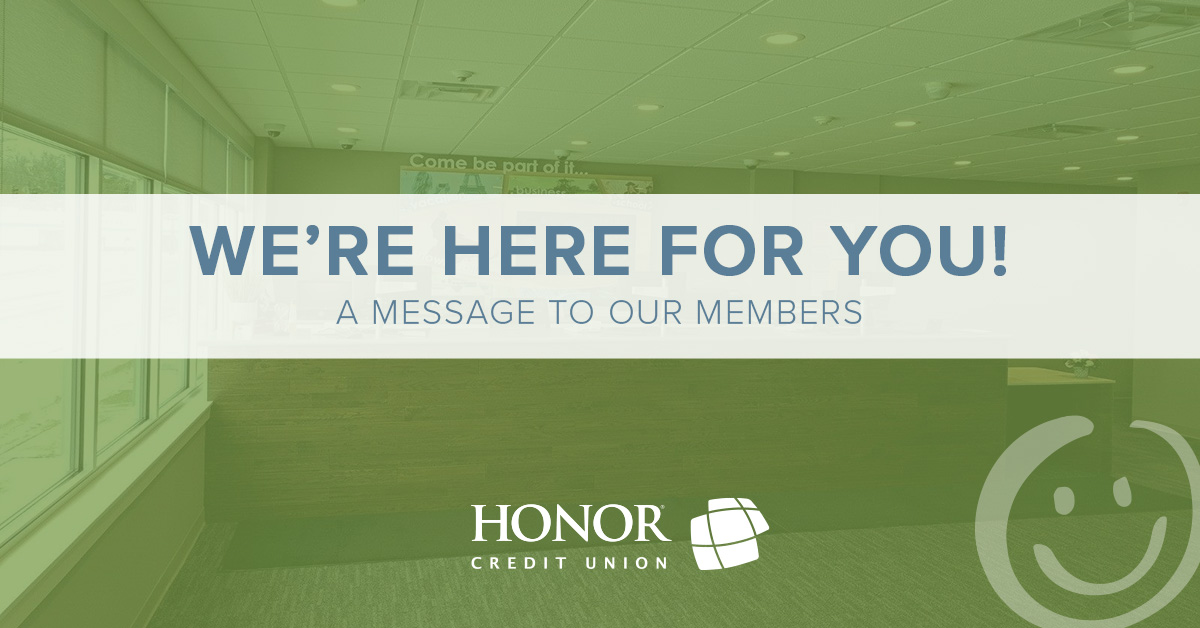 Dear Members,
We know that right now, you might have more questions than you have answers. We understand that times of uncertainty can cause feelings of uneasiness, which is why we want to help provide some clarity.
First and foremost, your money is safe. Your deposits are insured through the National Credit Union Administration (NCUA); this means you can keep your money here with full confidence that it will always be here for you when you need it.
Second, we understand that the current public health situation may impact areas of your life that are out of your control. School closings, travel restrictions, and social distancing measures may cause financial hardships that you might not feel prepared to navigate. That's where we can and want to help. Our team is ready to take your call and we will work with you to create a plan with solutions to fit your situation.
To respond to concerns you may have about not being able to pay your bills, we've waived the fee on our Skip a Pay program. You can now skip a payment on your eligible consumer loan without paying a fee so you can keep up with your other financial responsibilities. Enroll in our Skip a Pay program online or give us a call.
We're here – we live, work, and play in the same local communities and we are in this together. If you or your family are experiencing financial hardship because of the impact of the current public health situation, we can help. You're the owner, tell us what you need.
Call or text us at 800.442.2800 or chat with us live at honorcu.com.
You'll be hearing from us more often than normal. The lines of communication are open, and we're here for you.
Thank you for being a member.
Best Regards, 

Scott McFarland
CEO