We're Adjusting How We Serve You – Coronavirus Update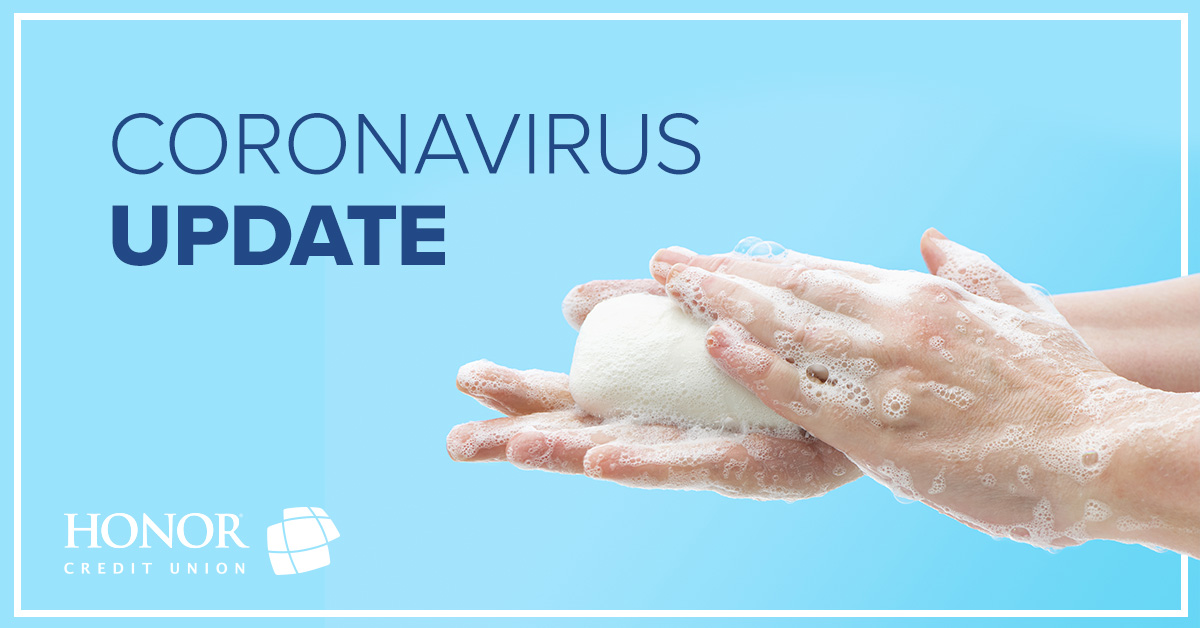 Dear Members,
As we track the latest updates to the COVID-19 public health situation, we want to make you aware of some of the changes that we are implementing to follow CDC guidelines and best practices. As a community partner, we want to do our part to take care of our team and take care of our members.
Our member centers will remain open to serve you by drive-thru only during normal business hours. You can call us with any questions at 800.442.2800.
The bottom-line is this: Your money is safe and available for you; we are just temporarily shifting how we serve you. 
As always, you can access your account by ATM, through online banking, and the Honor mobile app. We are also available by phone at 800-442-2800 from 8am-8pm, Monday-Friday, and 9am-Noon on Saturday. We can and want to help, let us know how we can serve you.
Thank you for your flexibility and patience during this time as we respond to the latest updates regarding COVID-19 guidelines with a mindset of how we can provide creative solutions during challenging times. As your world changes, we will be here to provide the financial assistance you need. Use our free Skip-a-Pay program, or call us to create a plan to fit your situation.
As we take care of each other, we will continue to be here to take care of you.
Thanks for being a member.
Best Regards, 

Scott McFarland
CEO