We Remain Open During The Stay Home Executive Order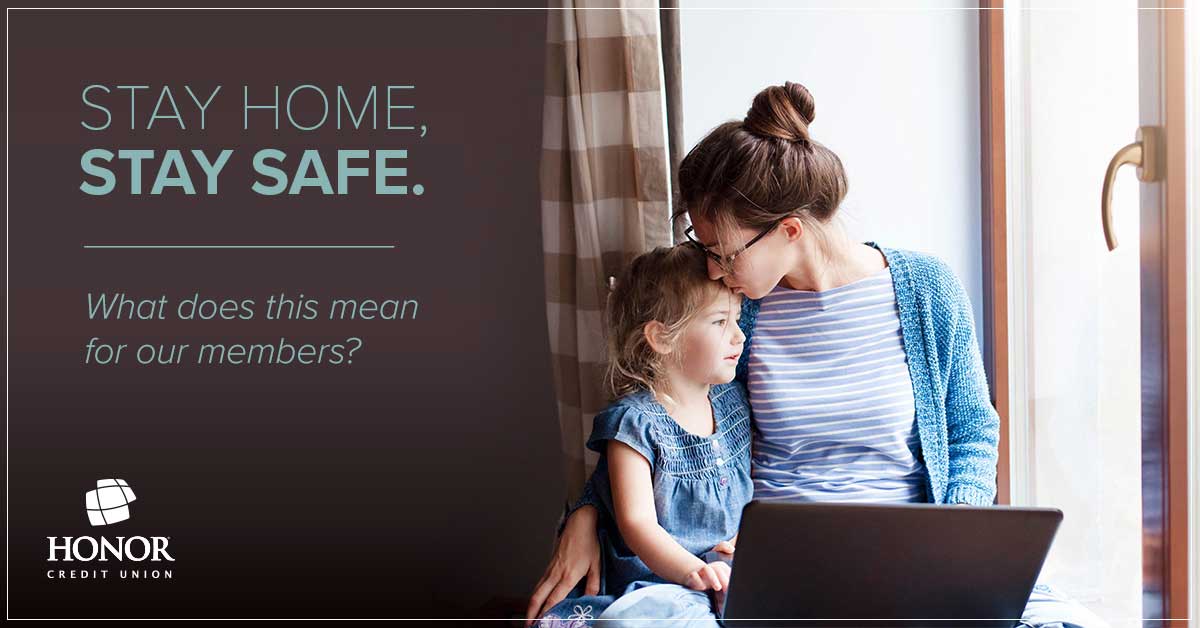 Dear Members,
Today, March 23rd, Governor Gretchen Whitmer signed the Stay Home, Stay Safe Executive Order directing all Michigan businesses and operations to temporarily suspend in-person operations that are not necessary to sustain or protect life. Considering this recent development, we wanted to reach out and provide some clarification on what this means for your banking needs and normal financial functions.
We Will Remain Open
For purposes of this order, financial services are deemed part of the Critical Infrastructure Workforce and allowed to continue operations. As an identified "Critical Service," Honor Credit Union will remain open to serve you throughout the duration of this public health situation via drive-thru service at our member centers, and through our virtual banking options. Please call us with any questions at 800.442.2800.
Your Money Is Safe
Honor Credit Union is a federally insured financial institution through the National Credit Union Administration (NCUA) and your money is safe. You will continue to have access to your funds, and we will continue to provide the solutions you need to fit your situation.
We're Here for You
There are a multitude of ways you can access your account and connect with us during this temporary executive order:
Drive-Thru service remains available during normal business hours

Beginning the week of April 13th, drive-thru service will only be available Monday-Friday

Perform your banking needs online at honorcu.com
Use the Honor mobile app to check your balance, pay your bills, transfer funds, and more
Call or text us at 800.442.2800
Interact with us on Facebook, Twitter, LinkedIn, and Instagram
We Can Help
To help you navigate this challenging time, flexible financial solutions are available as part of the Honor Financial Relief Package, including Skip-a-Payment options, a Here2Help personal loan, 90 Days No Payment, and temporarily reducing the Courtesy Pay fee. For the most up-to-date fees, please call or text us at 800.442.2800, or chat with us.  For more details, visit honorcu.com/coronavirus.
In times of uncertainty, it's helpful to remember that you're not alone. We've been here since 1934, we're here to help now, and we'll still be here when normal life resumes. Let us know what you need, we're just a call away.
Thanks for being a member.
Stay Safe,

Scott McFarland
CEO