Stacey Martin Announced As Vice President of Marketing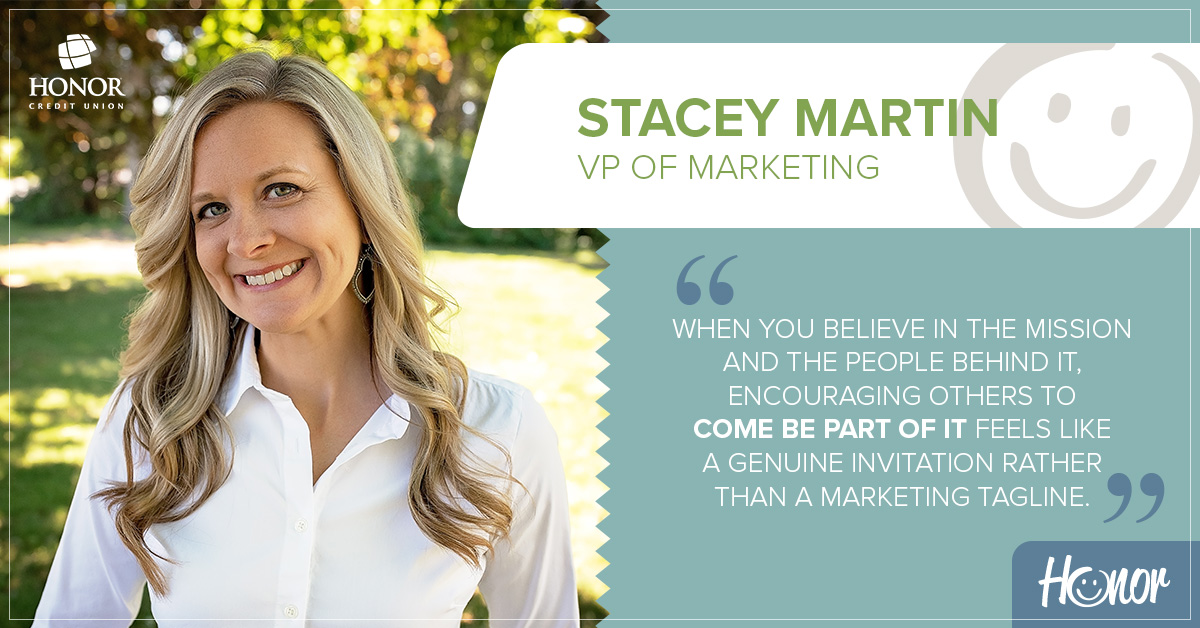 BERRIEN SPRINGS, MI – June 26, 2020 – Honor Credit Union is excited to announce the internal promotion of Stacey Martin. Formerly serving as Brand Manager, Martin recently accepted the role of Vice President of Marketing.
Stacey Martin, originally from Buchanan, Michigan, still calls Southwest Michigan home along with her husband Dave and three children, Cy, Tala, Kaliana. Martin is an active leader in her hometown where she serves as Secretary of the Buchanan Area Chamber of Commerce and never misses an opportunity to show her Bucktown pride while cheering her kids on from the stands. When she's not guiding Honor's Marketing team, Martin enjoys hiking in the mountains, hunting in Michigan's great outdoors, attending Gospel City Church, and going on adventures with her family.  
Martin holds a bachelor's degree in History from Grand Valley State University and a master's degree in Education with a focus on Curriculum and Instruction. Her background includes experience in the civic education realm in both Lansing and Washington, D.C, a decade of teaching social studies at the secondary education level, a venture into real estate sales, and side-projects as a syndicated columnist, blogger, and podcast host.
As the Vice President of Marketing, Stacey Martin leads and supports Honor's Marketing team in creating and distributing educational and entertaining content to provide value and clarity in the world of finance. She strives to establish Honor as the leading financial resource in communities across the state. "There's a reason we stick a smiley face on everything that is Honor, we truly want to help and believe happiness is both a noble pursuit and a valid measuring stick," said Martin.  
"When you believe in the mission and the people behind it, encouraging others to Come Be Part of It feels like a genuine invitation rather than a marketing tagline," commented Martin. "I'm proud of how we tie our core values into everything we do at Honor, and I look forward to continuing the work that was started in 1934 to support our communities and serve the financial needs of our members. Telling the Honor story is both fun and rewarding because it's composed of real people achieving their financial dreams.
Honor Credit Union is proud to serve more than 85,000 members across the State of Michigan.  Providing solutions for financial success and giving back to the communities it serves remains the driving forces behind Honor Credit Union.  For more information, call 800.442.2800, or visit staging.honorcu.com.
###
MEDIA CONTACT
Halee Niemi
Brand Manager
hniemi@honorcu.com
800-442-2800, ext. 9501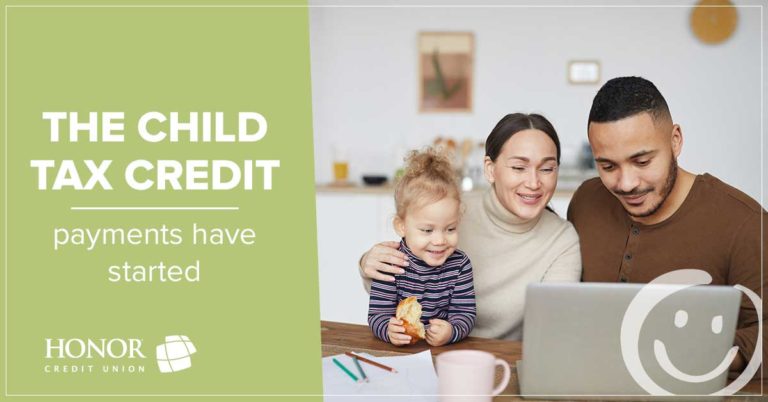 Learn how much your family might receive and when you can expect payments.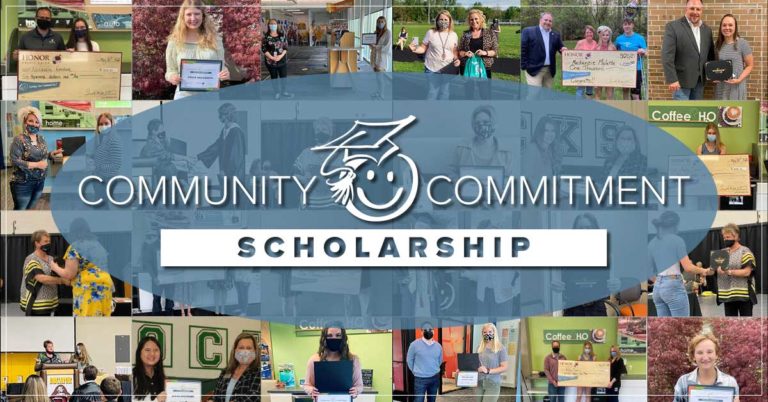 Learn which 23 students throughout Michigan received $1,000 to be used towards furthering their education.