Honor Announces Lisa Pollard As Paw Paw Member Center Manager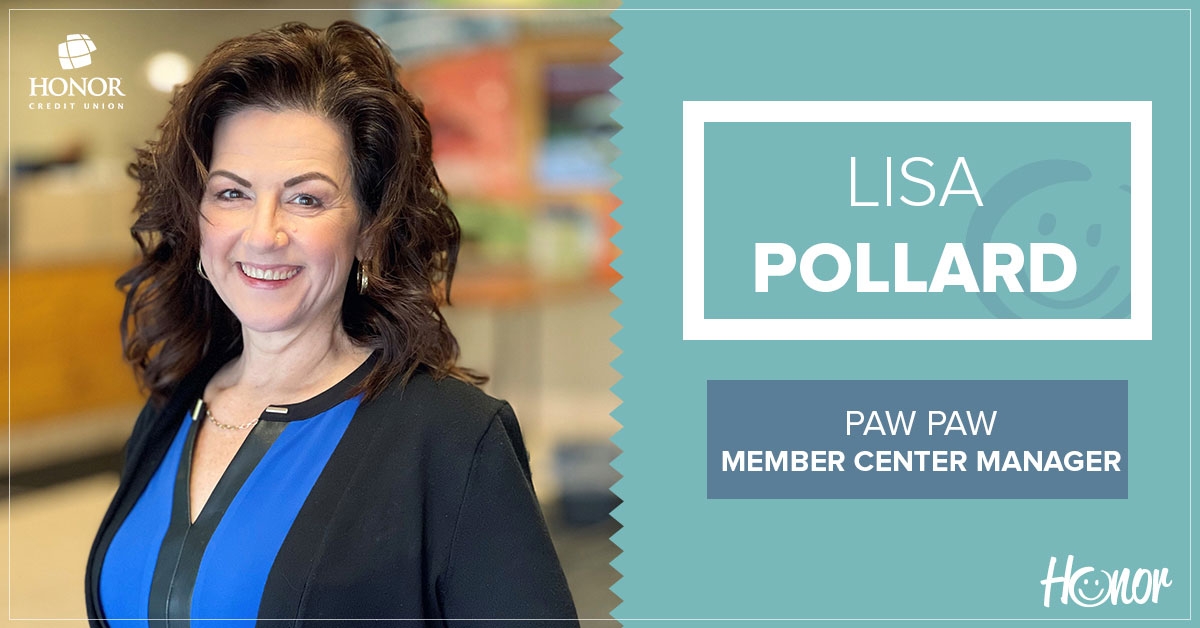 PAW PAW, MICHIGAN – October 12, 2021 – Honor Credit Union proudly announces Lisa Pollard as the Paw Paw Member Center Manager.
Lisa brings her education in accounting and business to serve the Honor community. She has worked in numerous roles throughout her time as an Honor Team Member, including Teller, Member Specialist, Internal Support Specialist, and Assistant Manager. While Lisa is originally from Tennessee, she is a Michigander at heart and has made her home here. Lisa and her husband Pete enjoy many hobbies and spoiling their two kitties.
In her role, Lisa leads the Paw Paw Team as they serve the community and provide members with top-notch financial solutions and resources. "I absolutely love working in the financial industry and specifically being a part of the Honor CU family," she stated. "I get to walk through life with my members: from opening their Honor account, assisting in purchasing a vehicle, home, celebrating with them as they raise a family, opening kids' accounts, and helping them prepare for retirement.
"I enjoy being a trusted source to help our members navigate life and being an active part of our community.  So, are YOU ready to Come Be Part of It?"
Honor Credit Union is proud to serve more than 93,000 members across the State of Michigan.  Providing solutions for your financial success and giving back to the communities we serve remain the driving forces behind Honor Credit Union.  For more information, call 800.442.2800, or visit staging.honorcu.com.
###
MEDIA CONTACT
Kayla Smith
Brand Specialist
kasmith@honorcu.com
800.442.2800 ext. 9205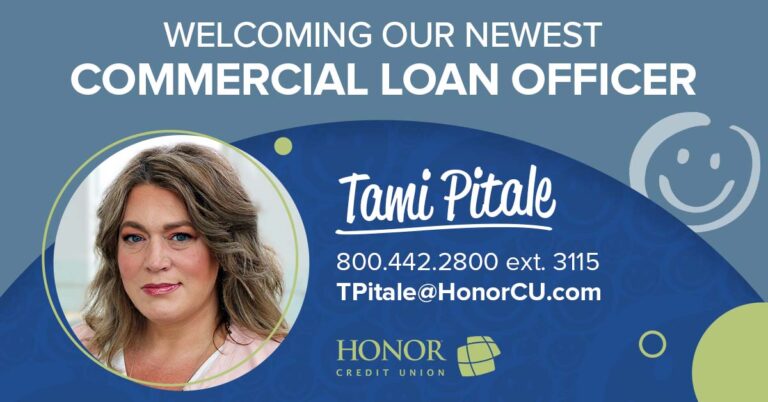 With 17 years of experience in the financial industry, Pitale will serve as the Commercial Loan Officer (CLO) for Battle Creek, Coldwater, and Greater Kalamazoo.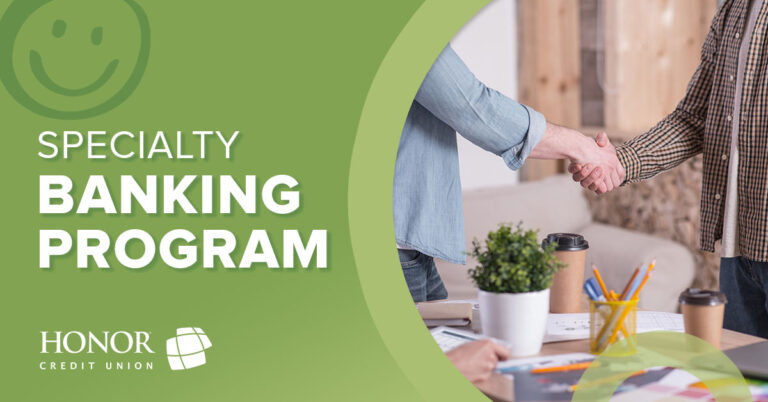 Honor's Specialty Banking Program is built around compliance and is a partnership focused on transparency and an eagerness to learn about the cannabis industry and each business.