Career Takeoff: Tori's Journey From Intern To Member Experience Manager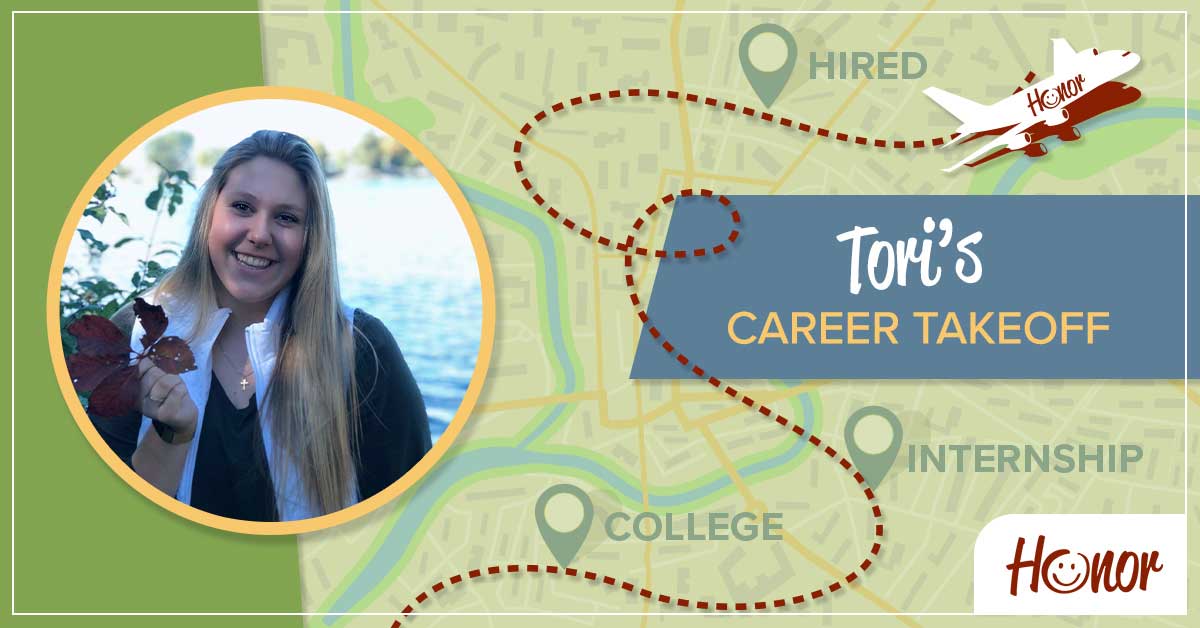 Note: This is part of a series featuring Honor Team Members who started as interns.
By Tori Lauren | Honor CU
Since I was young, I have always been interested in finances and numbers with the goal of being a CEO, something that Scott and I have joked with each other about. Naturally, I wanted to work somewhere to build these skills before taking my first college classes, but who wants a green employee for only three months? I was blessed to be able to enter Honor Credit Union's "Becoming Part of It" program in June of 2016 and be involved for the following three years.
Starting as a teller, I wanted to learn and interact with as many members as possible. I was lucky to work with the team I did because even with my million daily questions (that I still have today), they always answered them with a smile. I am also thankful for our patient members as I learned from my mistakes as a new employee!
For those first two summers and Christmas breaks, I always pushed to attain additional knowledge from others as well as go through various training courses that Honor offered, knowing I wanted to start building a career.
Before my senior year at Lakeland, I needed an internship. Honor had my back again and allowed me to work with the Business Services department in a way that accommodated my internship requirements. During that summer, I developed my character and skills for my business management degree. I worked on loan renewals, talking with business members, and gaining additional in-depth knowledge about Honor and its values, which align with the values I hold in my life.
In the summer of 2018, along with my internship, I was also fortunate to be able to shadow a manager for a little bit. We discussed the aspects of being a manager, what my personal future would or could look like, and I sat-in on a few managerial discussions for the experience. I grew my comfort zone tremendously by learning to take initiative and getting comfortable with being uncomfortable.
I have now worked at Honor for just over 1.5 years as a full-time employee. Honor had a position open that I was able to secure before I graduated college. Two days after graduation, in May 2019, I became a Member Specialist. Currently, I am a Member Experience Manager throughout the Northern Region, where I continue to learn daily. Honor has helped me grow as a person as well as a professional throughout the years I have worked here. I am blessed with awesome co-workers, better members, and constant opportunities for improvement!
Come Be Part Of It
Let Your Honor Career Take Flight Today!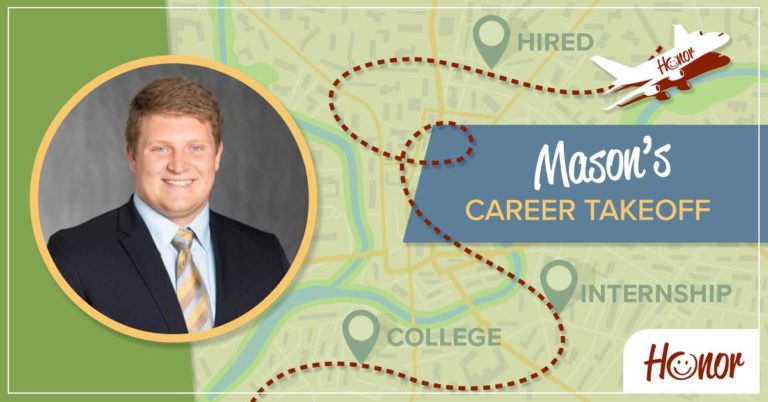 Read about Mason's journey from interning with Operations and Marketing, to now managing the Kalamazoo Connect Center.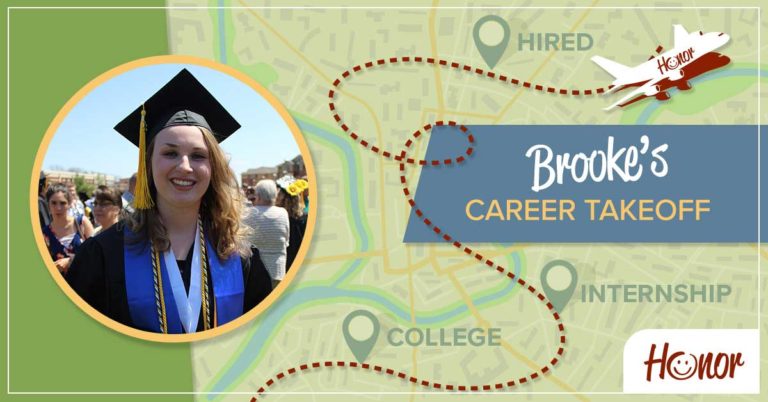 Read about Brooke's journey from intern to full-time Credit Solutions Specialist at Honor Credit Union.