Career Takeoff: Brooke's Journey From Intern To Credit Solutions Specialist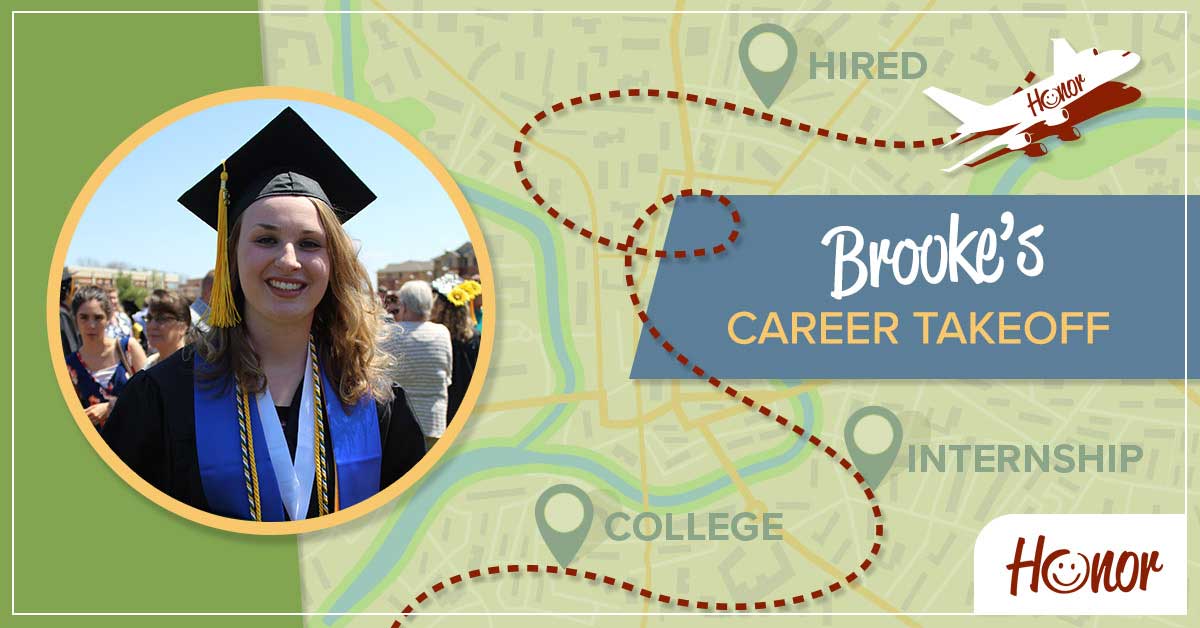 Note: This is part of a series featuring Honor Team Members who started as interns.
By Brooke Essig | Honor CU
During the spring of my sophomore year of college, a friend recommended that I look into an internship at Honor Credit Union.
At that time, I was finishing up my associate's degree in accounting at Southwestern Michigan College and getting ready to transfer to Concordia University Wisconsin to pursue a bachelor's degree. Upon transferring to Concordia, I was planning on majoring in accounting, but also considered a change to something else business-related.
My journey with Honor started through the "Becoming Part of It" program on the Project Management Team as a Seasonal Project Expeditor. This internship experience opened my eyes to how the credit union worked as a whole while being able to work with multiple departments and team members.
In my role as Project Expeditor, I was challenged and pushed while assisting with major credit union projects. This experience helped me solidify my decision to pursue a bachelor's degree in accounting.
During the winter of my junior year, Honor welcomed me back as a Seasonal Project Expeditor. This time, I was completing an internship that also counted as credit for my college classes! This internship was set up differently than my first experience in the "Becoming Part of It" program. I was given a specific project to complete in a certain period that related to my field of study. The project that I was given let me set up my own project timeline and plan.
My second summer with Honor was a unique experience as I was able to work in both Collections and Risk and Compliance. Working with the Collections team pushed me out of my comfort zone. It was a department that I had not pictured myself in, but I was extremely grateful for the opportunity. As part of the Risk and Compliance Team, I was able to help work on audits and learn more about different processes of the credit union.
Interning at Honor was one of the greatest experiences that I have had. These internships have helped me grow as an individual, boost my confidence, and have helped me gain valuable knowledge about the business world and the banking industry. I have been able to see all that Honor has been able to do to help the community with their financial needs and am so thankful to have the opportunity to continue my Honor journey as a Credit Solutions Specialist I.
Come Be Part Of It
Let Your Honor Career Take Flight Today!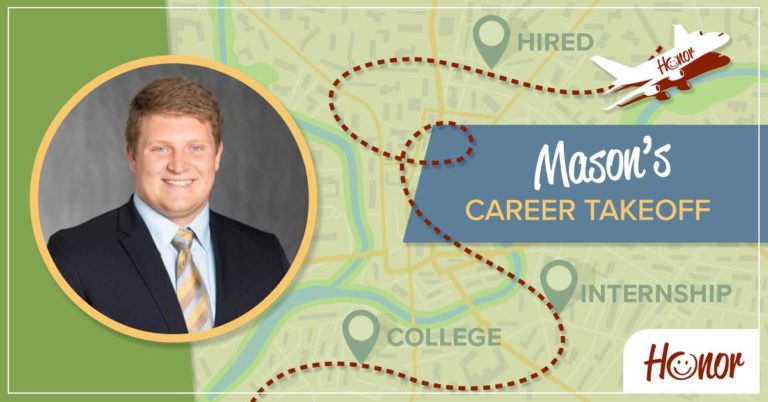 Read about Mason's journey from interning with Operations and Marketing, to now managing the Kalamazoo Connect Center.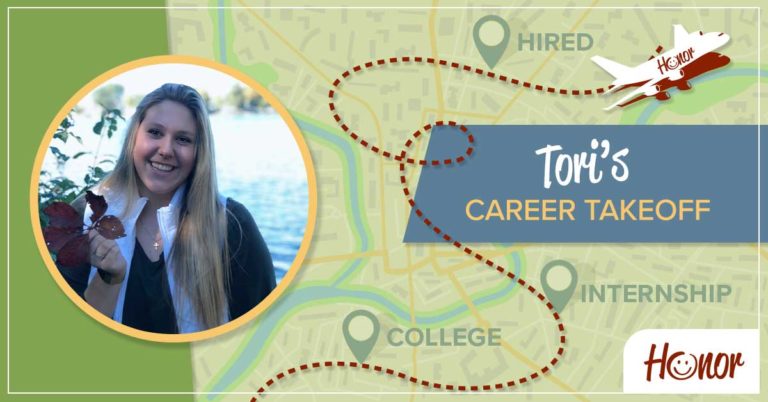 Read about Tori's journey from intern at Honor Credit Union to Member Experience Manager in the Northern Region.