4 Tips About Using Your Government Stimulus Check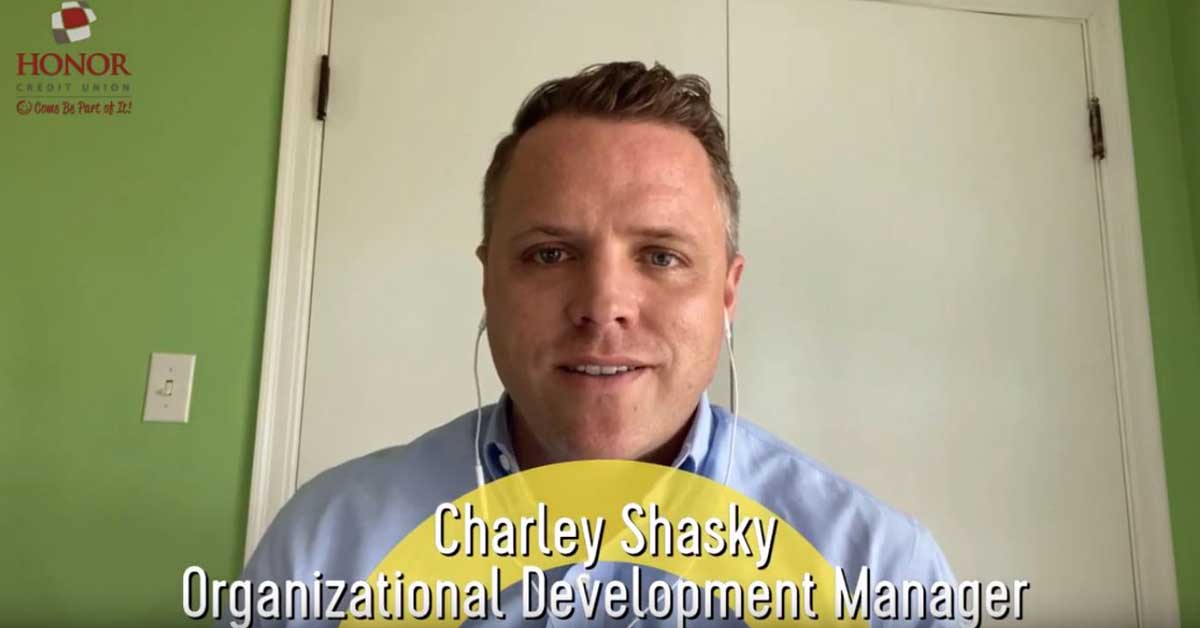 By Charley Shasky | Honor CU
By now, you've probably heard the news of the $1,200 stimulus check that will be coming to those who meet the income requirements. The extra cash will provide financial relief to those impacted by the current public health crisis and keep us strong.
If you're wondering what to do with the additional money, you're in luck! Charley, Honor's Organizational Development Manager, offers four quick and easy tips to help you stay focused on your goals in a video below.
1. Set Your Budget
Your budget tells your money where to go.
Setting a budget will help you identify how much of your money needs to be set aside for bills so you can designate a specific amount toward your savings goals.
2. Identify What Expenses You Can Cut
The Stay Home, Stay Safe Executive Order has made it easier to limit excess spending on your daily lattes, but what else can you cut out?
If you're paying for multiple subscriptions, identify which ones you use the most, and cancel the others. You'll be surprised how much you can save just by cutting out a few unnecessary expenses.
3. Prioritize Your Savings
Credit Unions have a wide variety of interest-earning savings accounts to help your money work for you.
Find an option that works best for your situation, such as a Money Market Account or Certificate of Deposit, to grow your money by earning more interest.
4. Stay Focused On Your Goal
Keep your eye on the prize.
Disregard some of the noise, and don't lose sight of your goals. Whether you're saving for a vacation, paying down debt, or building your emergency fund, staying focused will help you get there.
At Honor, we're here to help you through this tough time and offer you the resources to come out the other side stronger than ever.